Tilhar~Tisua
24km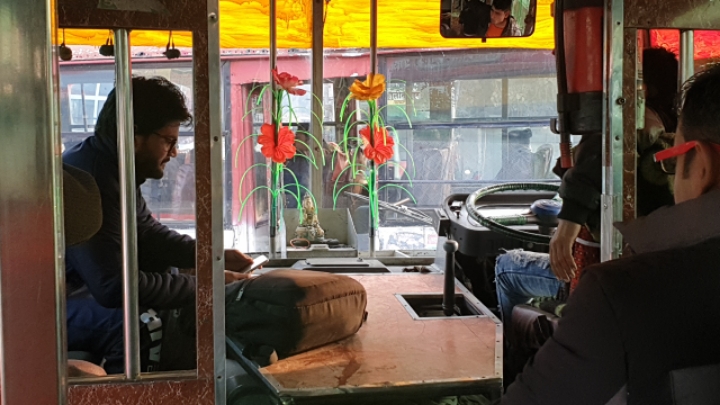 Inside of the bus heading for the starting point.
The bus driver serves Hindu god next to his seat.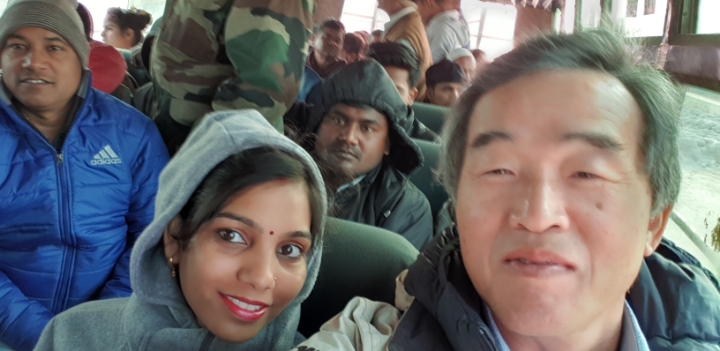 2. A woman is sitting next to me. She remind me not to forget receiving the changes when I pay the bus fare. Then, our conversation started. She was fluent in English. She was a mother of two-year old baby. She read the English brochure which I gave. She understood about New Silk Road at once, and jumped into the most important question. "What is your final goal?" I pointed out the last section of English version of The Charter on Earth-Life. I said "We can't rely on U.N. All religious leaders all over the world should be united and find out a new solution."
I felt for a long time that India has many intellectual women who have high level of education. There has been some constraint for the women to take part in social activities so far. Now social structure has changed. Everybody has smart phone these days. These well-prepared Indian women will develop their potential capacity and play a very important role sooner or later.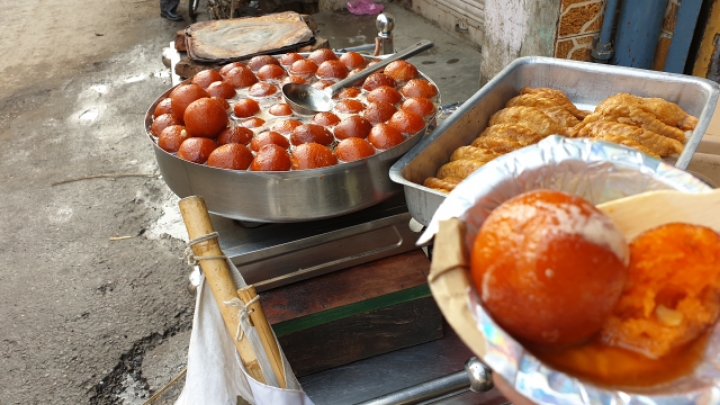 3. I tried a very sweet Indian dish as dessert, at a bakery near starting point.
I forget, however, to ask the name of the dish.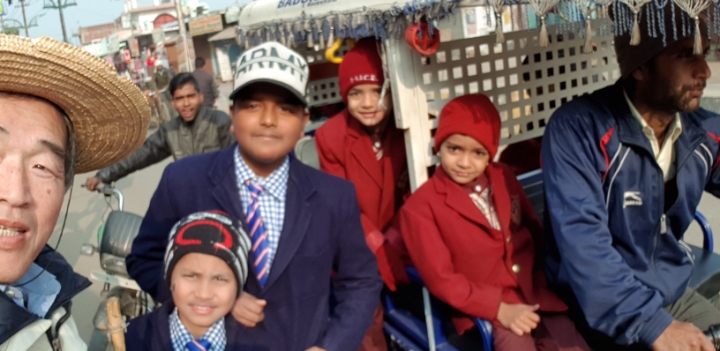 4. I took a selfie with the students who saw me eat lunch.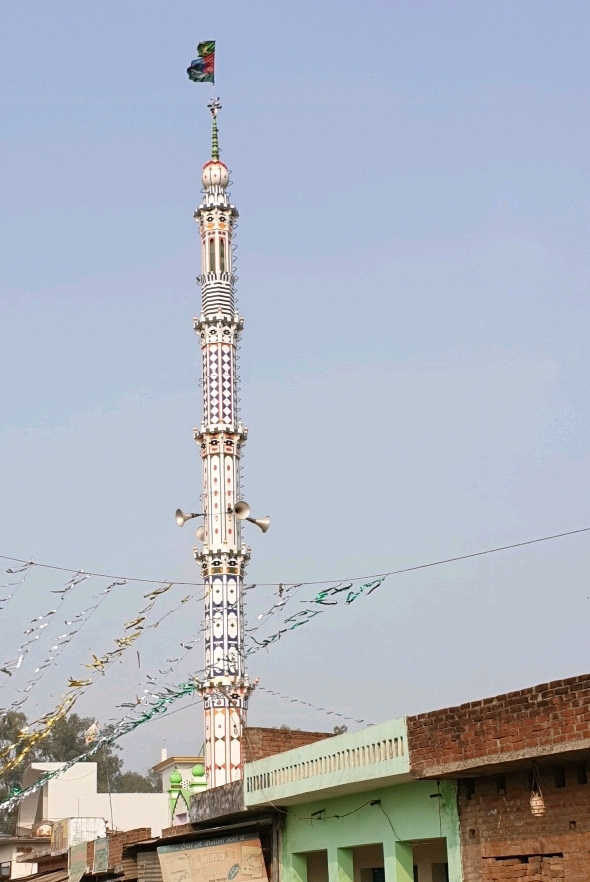 5. The color of the pillars were beautiful. The ad seems to belong to a religious group.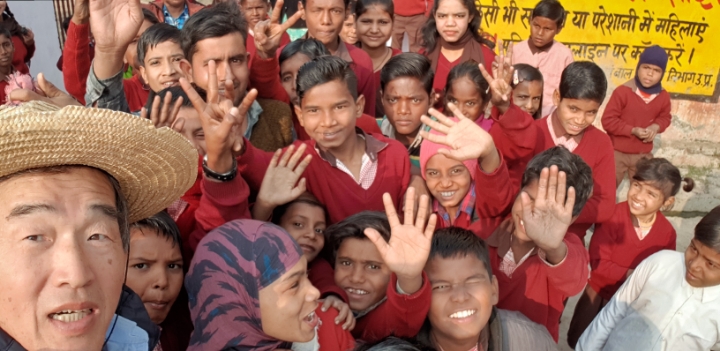 6. I found an elementary school. As soon as I look in, students flocked to me.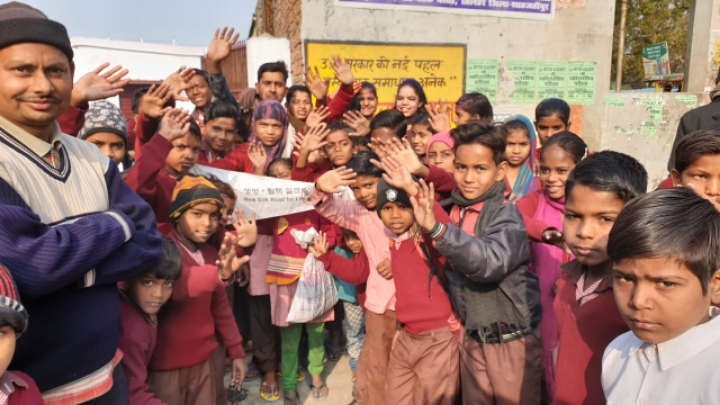 7. The principal came out of the school and approached me.
I explained about New Silk Road briefly, and took a picture with them.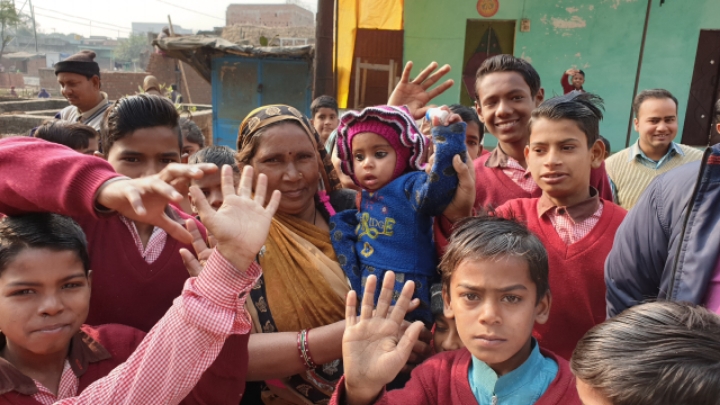 8.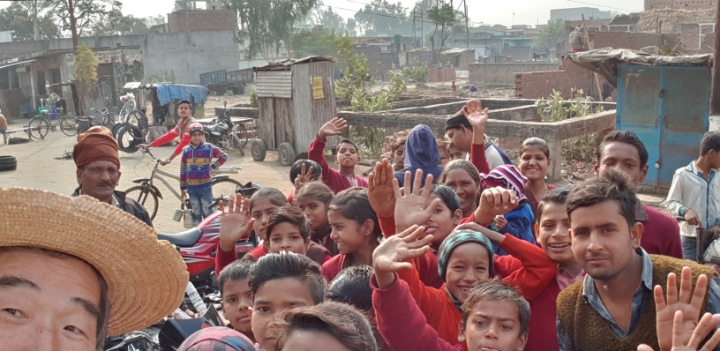 9. I took a picture with the people who came to me.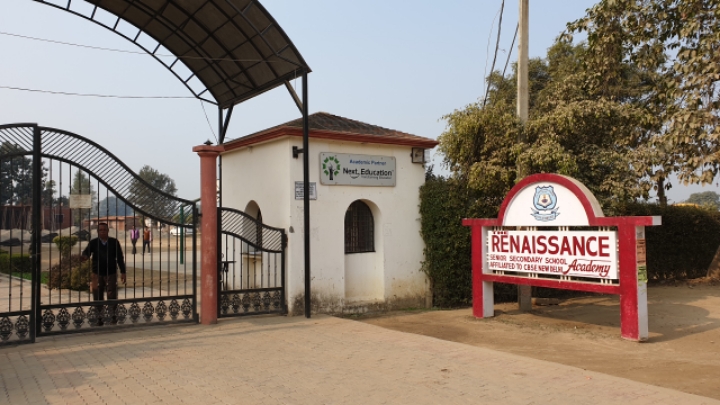 10. This is a school equivalent to middle school in Korean school system.
Someday I am going to explain Indian school system which is different from our system.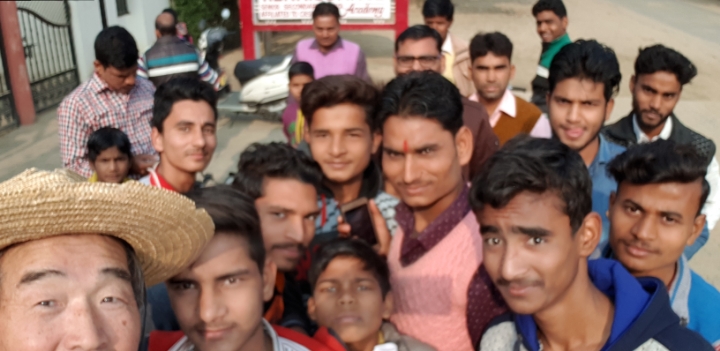 11.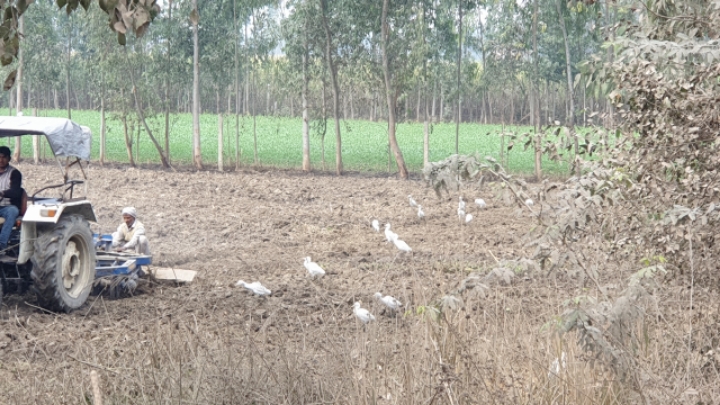 12. The agricultural tractor has driven oxen out of the field.
This change made Indian society troublesome.
The soil was turned upside down by the tractor.
And the birds flocked in order to eat earthworms which were good food for them.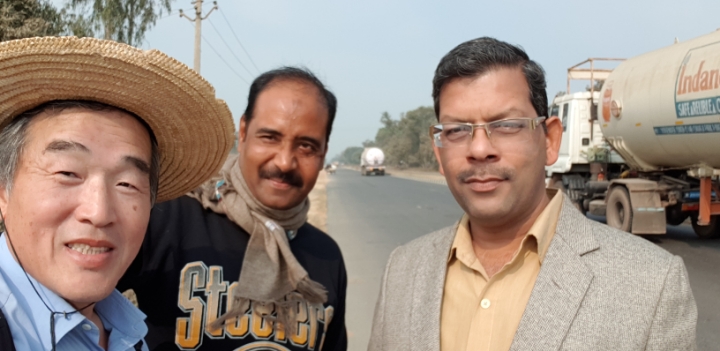 13. These gentlemen are reporters of local press.
I am curious about the articles they are going to write.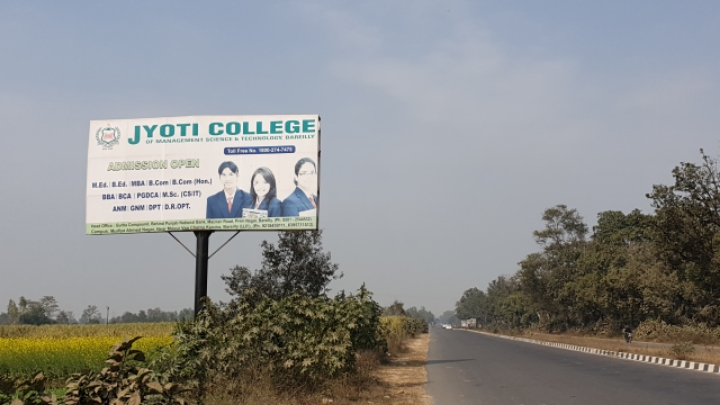 14. Today I saw school signboards frequently.
The potential of India relies on the fact that they give children equal opportunity for education, and the curriculum of education is very good. I am very positive about Indian future.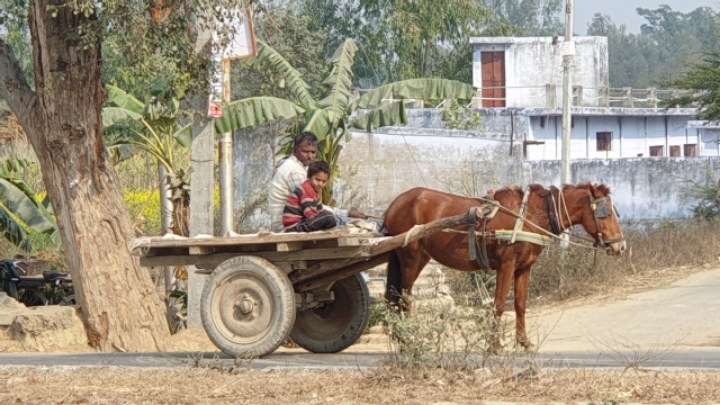 15. A very impressive photo.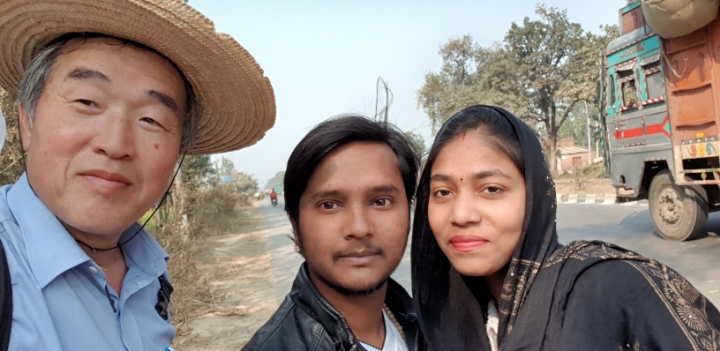 16. These days I am a superstar along Road No. 30. I do not upload a moderate kind of selfie.
I took a picture with a couple for the first time in my pilgrimage.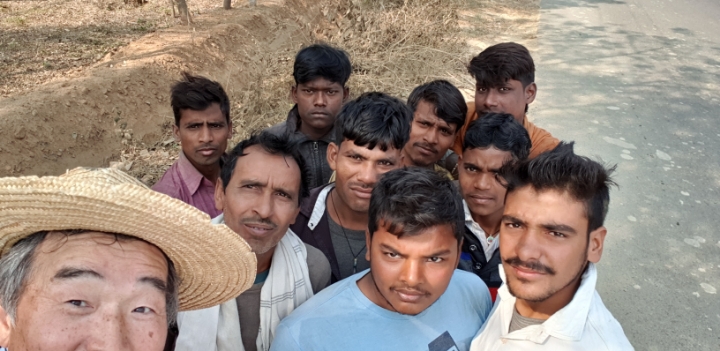 17.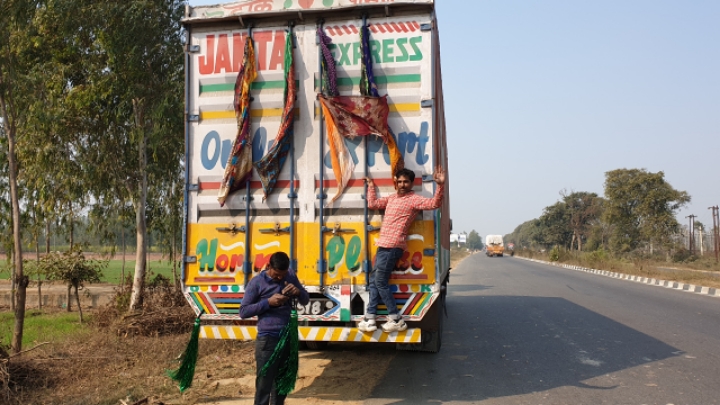 18. A truck driver posed for ad performance, and asked me to take a picture.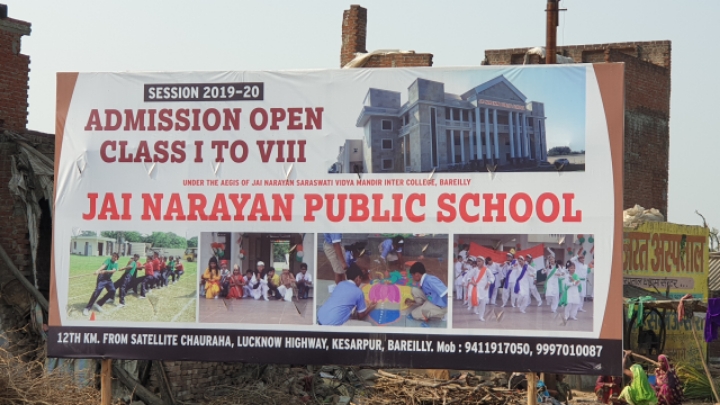 19. An advertisement for a public school.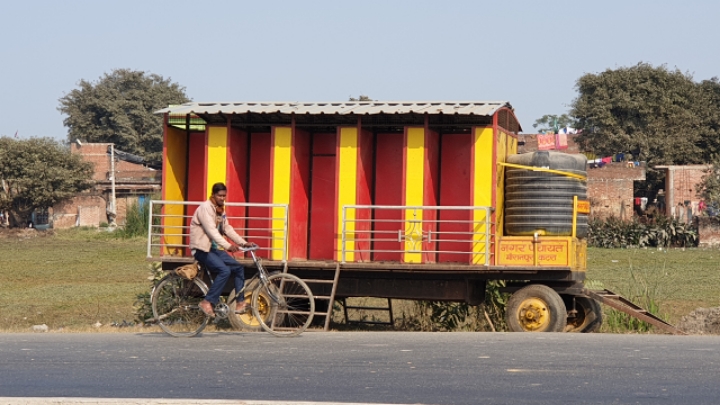 20. This is a makeshift toilet.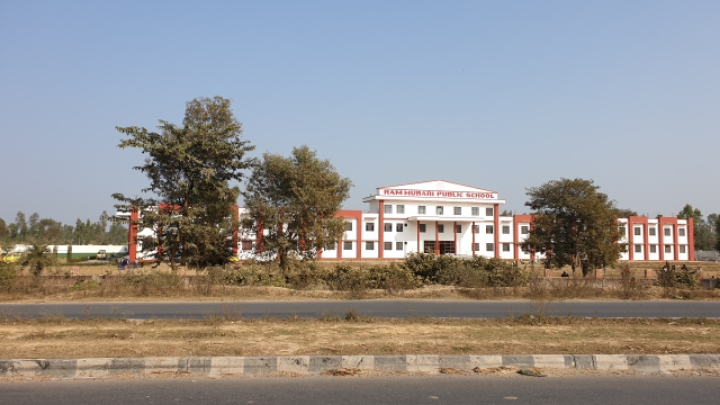 21. A new school building.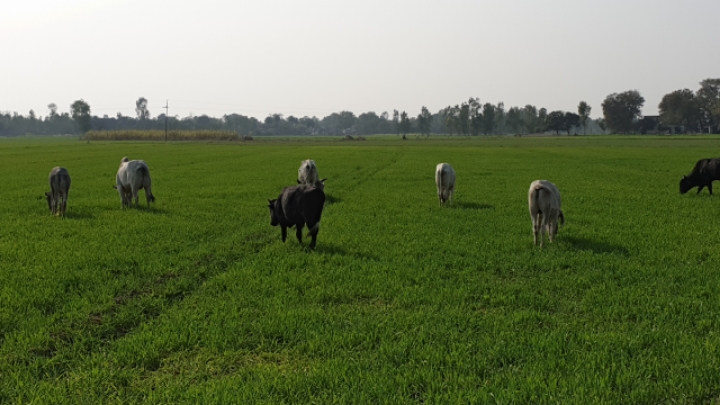 22. Wandering cattle graze in green wheat field. Nobody stops them.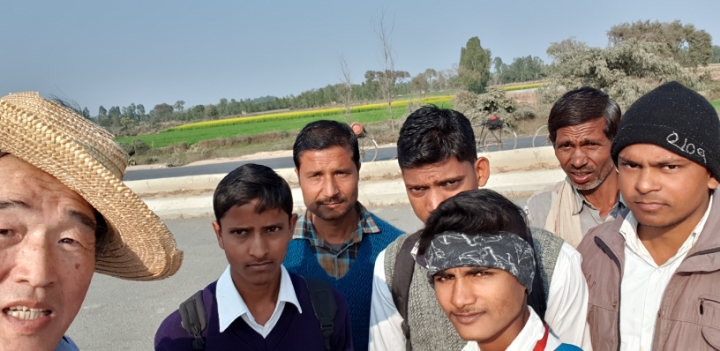 23.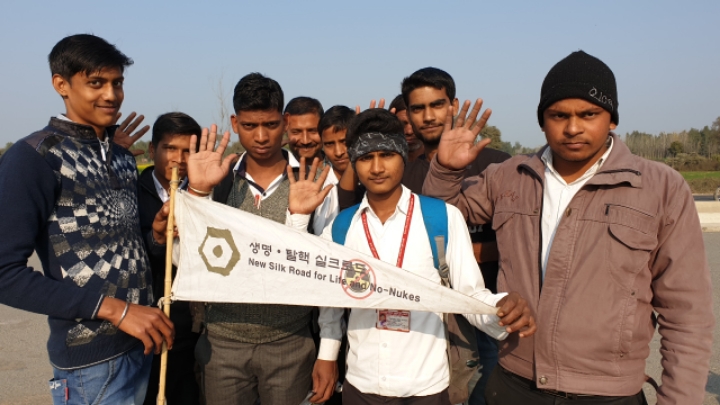 24.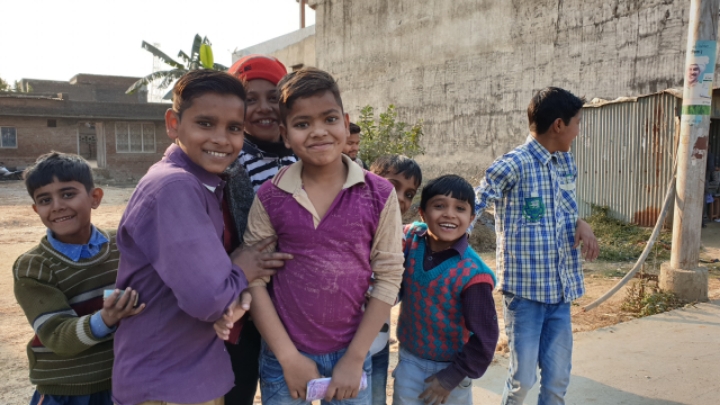 25. Children approached me with exclamation.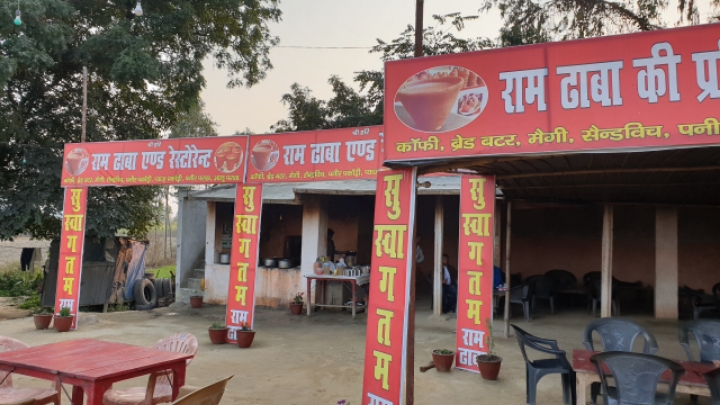 26.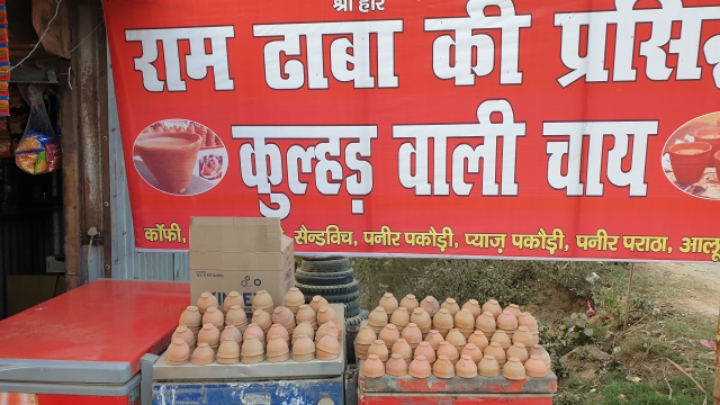 27. The ads were set for tea house.
The tea cups were made of clay. I was surprised to find that the tea cups were disposable.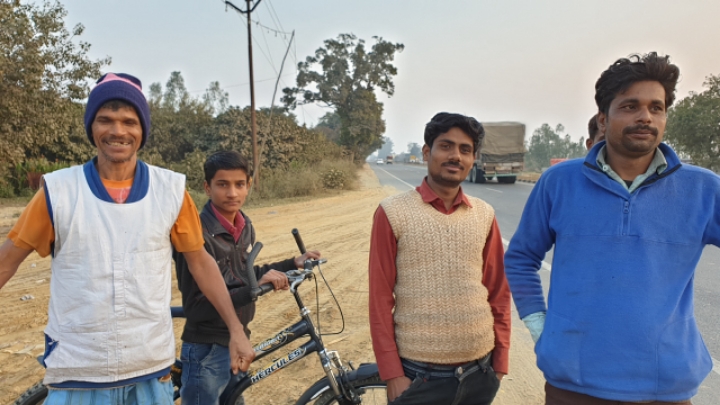 28.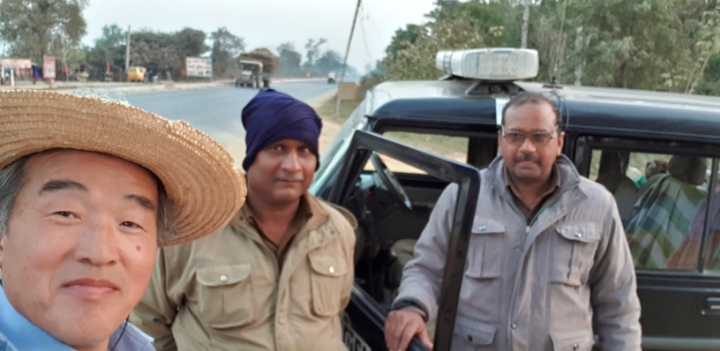 29. I met another policeman.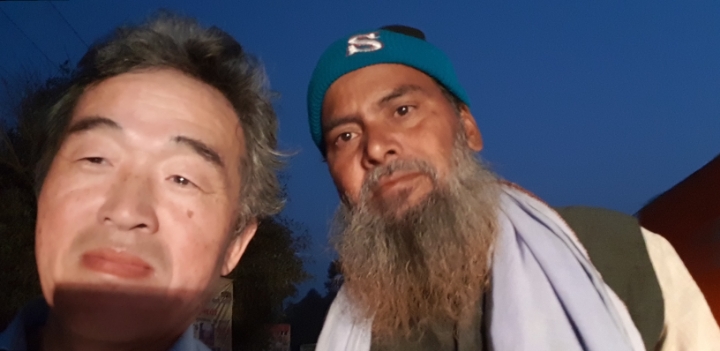 30. At today's destination I met a man who looked like a guru(a leader of a village).
I think I might meet him again when I start tomorrow morning.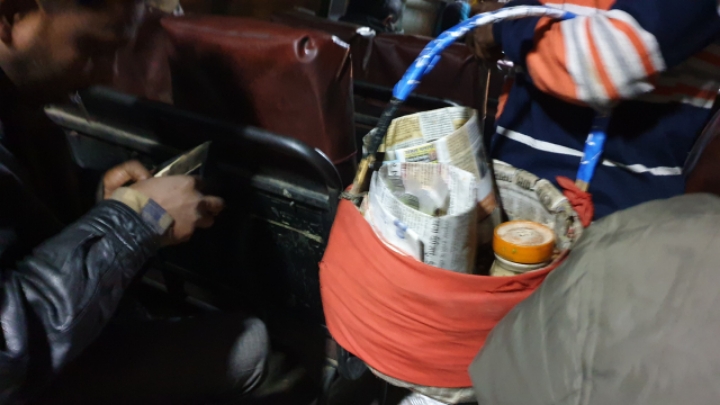 31. A peddler is selling something to eat inside of the bus.
---
---
Categories: 09-2. India, Course and Diary