Jang Bahadur Ganj~ Entrance of Shajahanpur
22km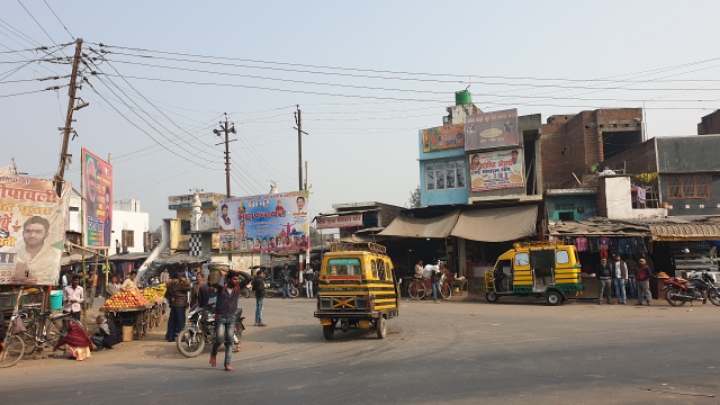 At the starting point.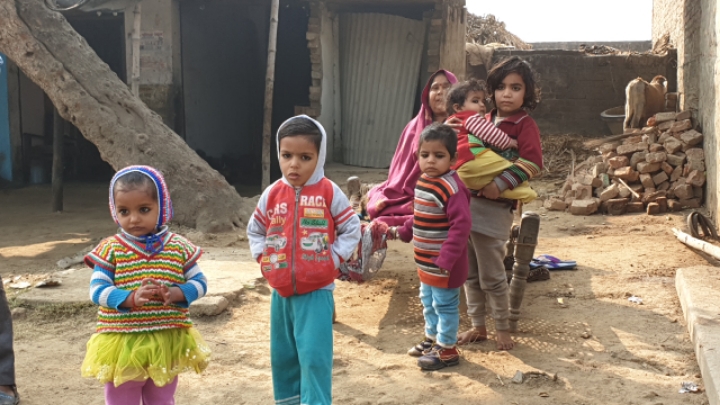 2. Children in the village.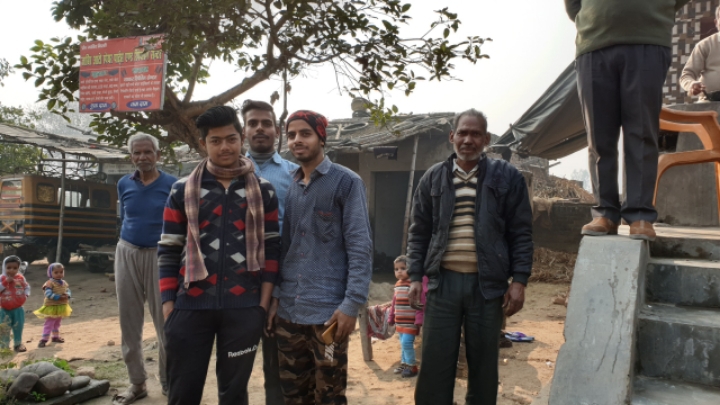 3.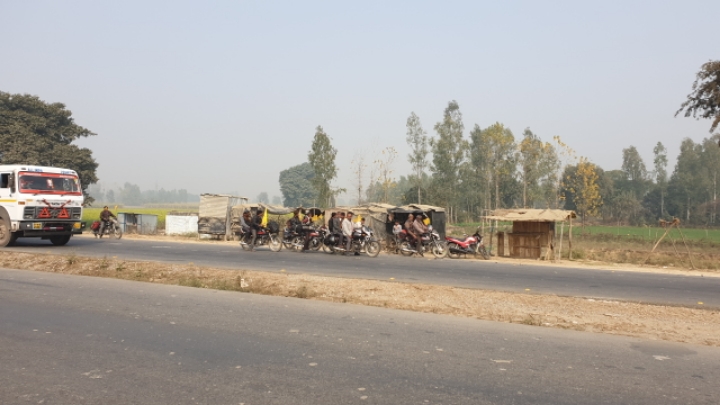 4. I saw a parade of motorcycles.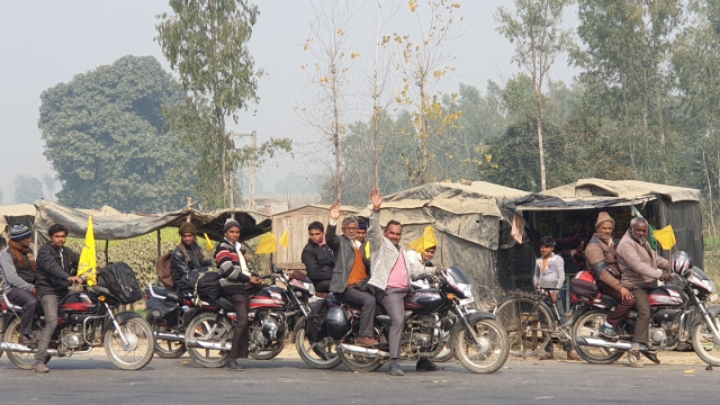 5. When I approaced to the parade, I found flags.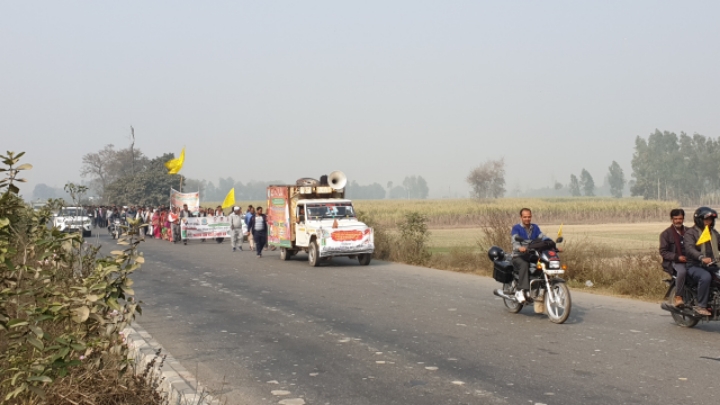 6. And a parade of walking people follows the motorcycle.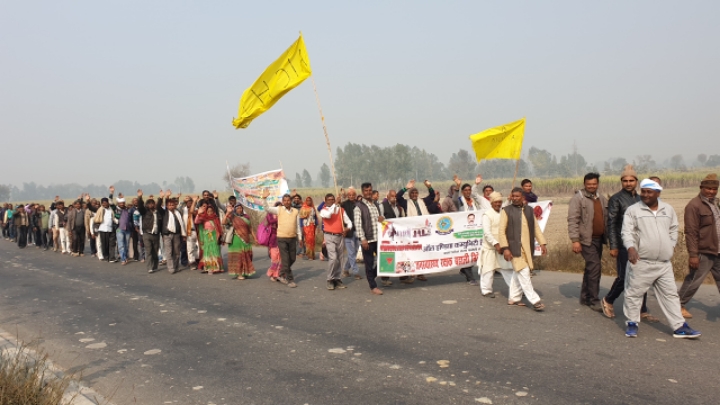 7. Since election day was near at hand, it must be a parade of a political party.
India allows the right to gather and make an association.
India has a democratic election system.
Conflict exists between religions and between castes.
But I would say the direction of Indian society is healthy.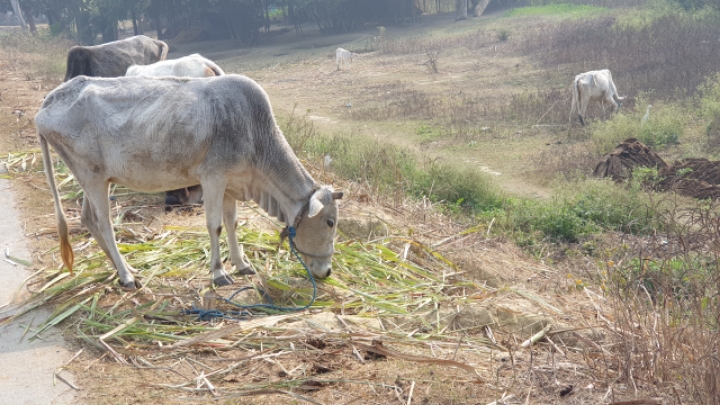 8. The cattle eat leaves of sugar cane.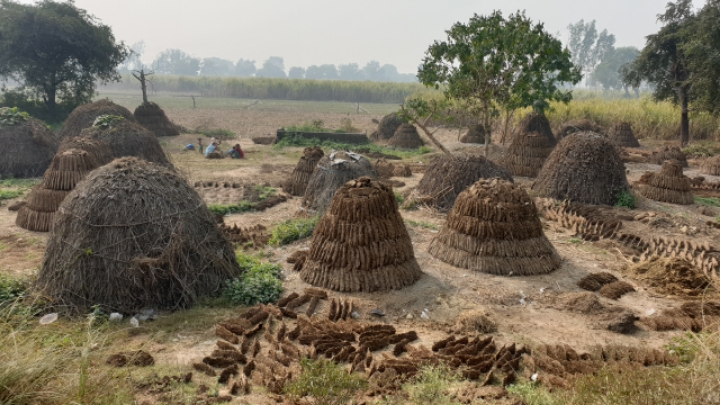 9. The heap of dried cattle-dung, and rice stack are valuable property of a farmer.
Inside the heap, there is chaff.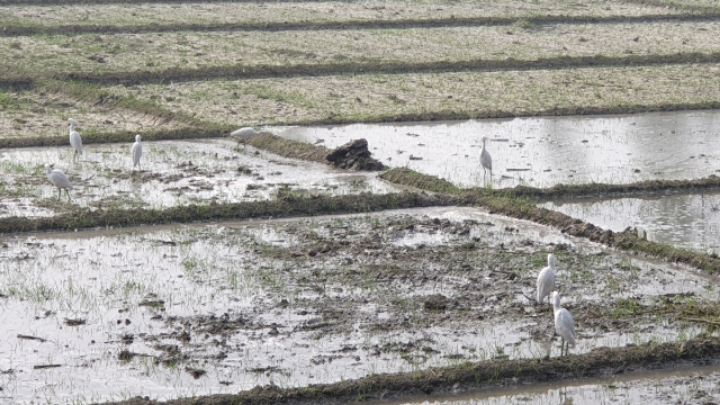 10. When water flows in the rice paddy, birds are flocking.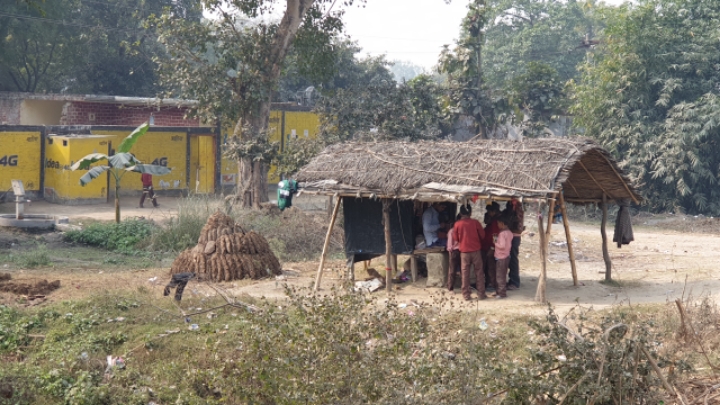 11. At a typical street stall, children flocked.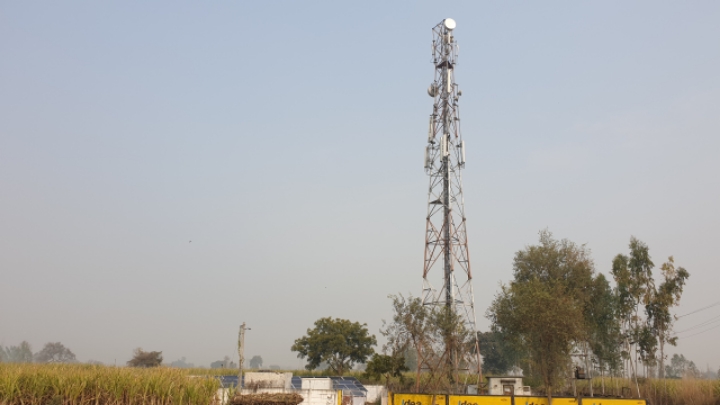 12. After smart phones were popularized, relaying stations of radio waves were constructed along big road at regular interval.
I can get connected to WiFi more easily than last year.
Compared with Korean WiFi, the speed of connection is a little bit slow.
But it is not difficult to get connected.
I can find easily the relaying stations for Airtel 4G smart phone which I am using now.
A fast change were going on during last one year.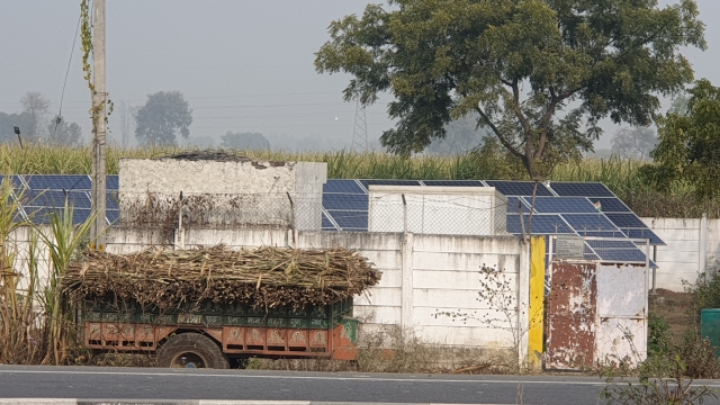 13. The necessary energy required in transmitting radio waves at wireless relaying station, is coming from solar panel.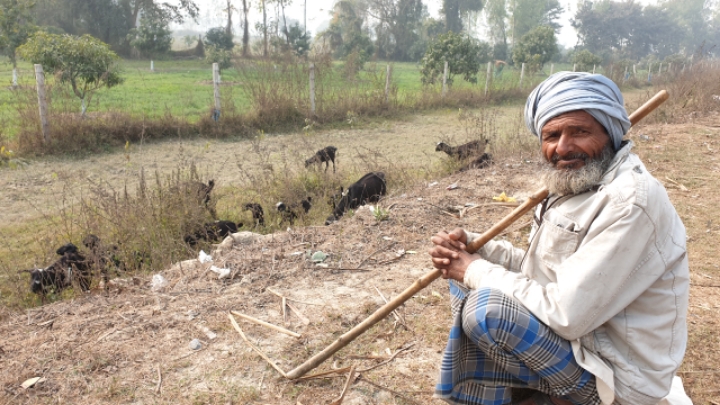 14. An old shepherd shows an experienced smile.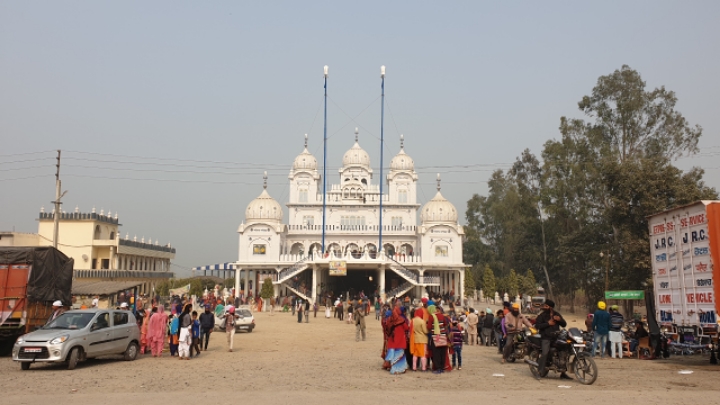 15. I found a big temple.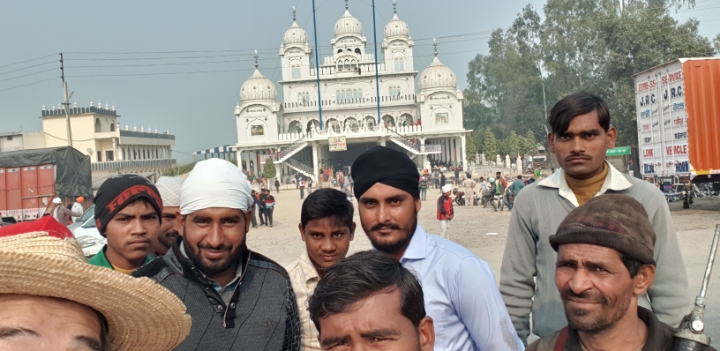 16.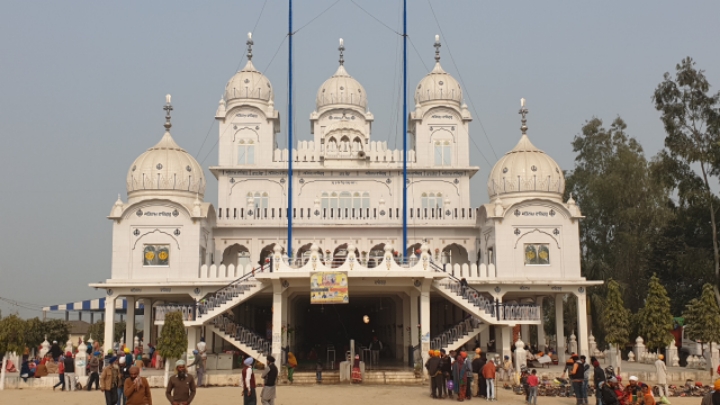 17. It was a Hindu temple which was clean and elegant.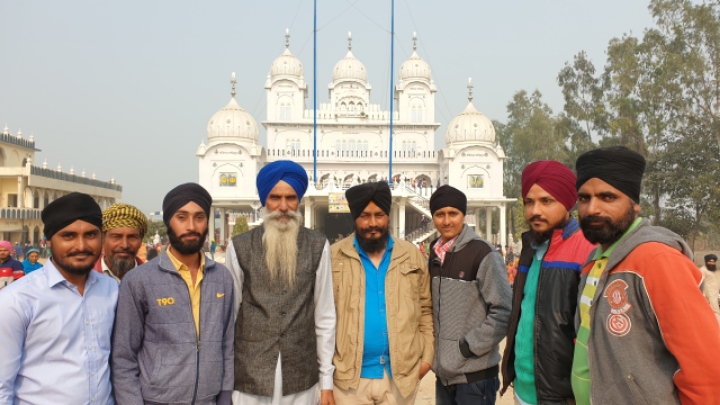 18. I met Hindu believers. I was impressed to see various colors of turban.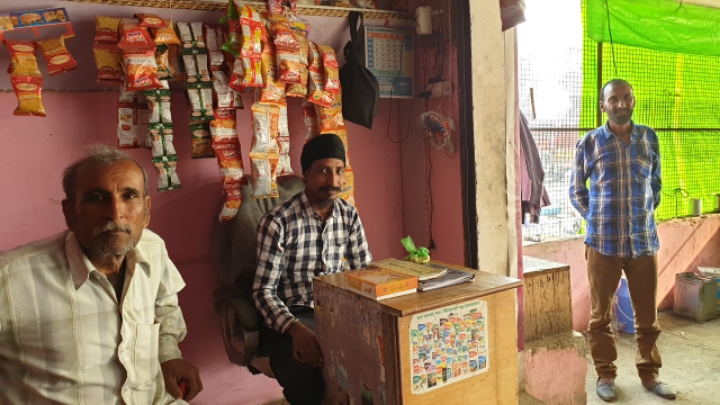 19. The owner of this restaurant did not receive money for food when he found out that I was a pilgrim.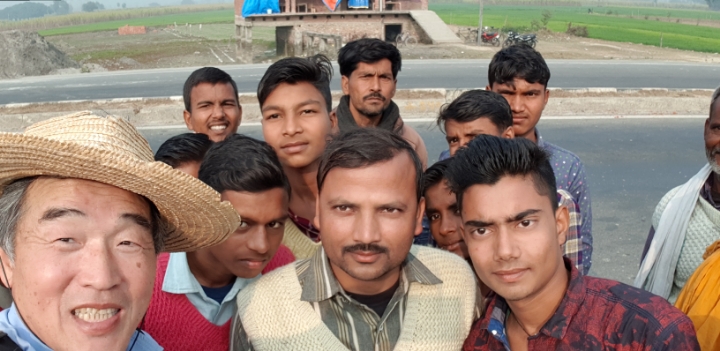 20.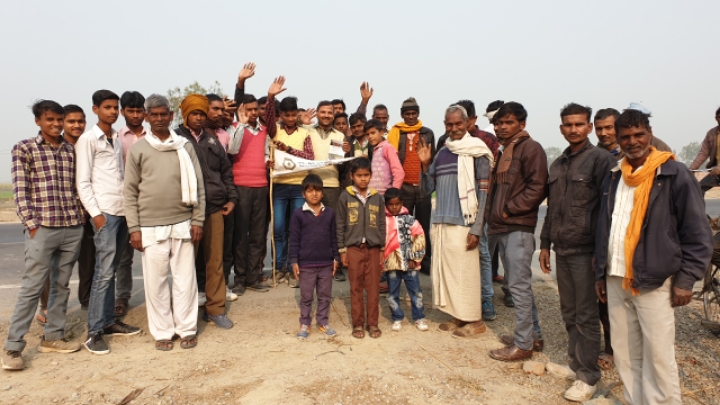 21. With people of a village.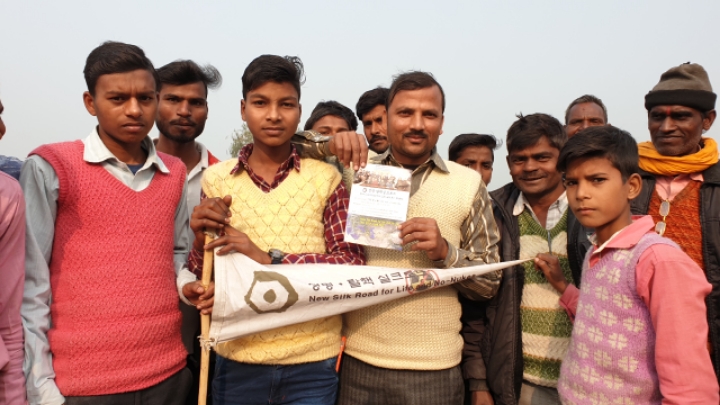 22.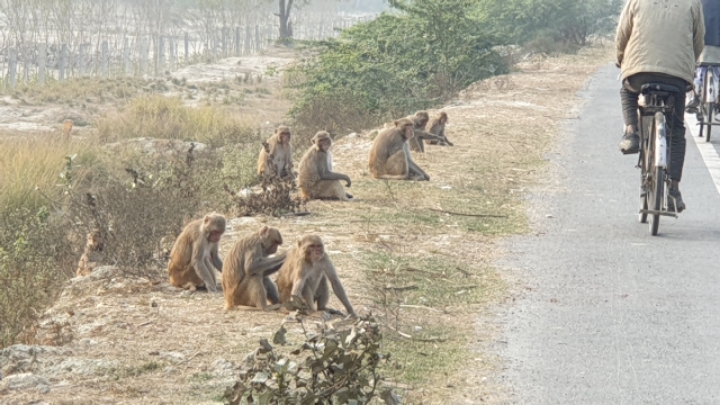 23. The monkeys stare at me to walk.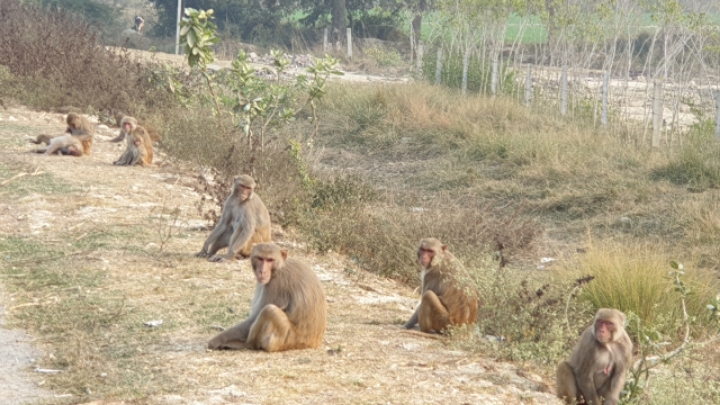 24. When I detoured in order not to surprise them, their eyes followed me.
They must think, "He knows what to do."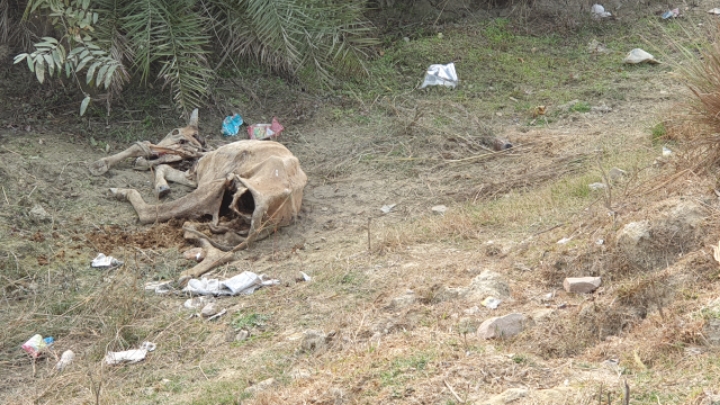 25. The omnivores are processing the corpse of cattle as time goes by.
Bone and skin will disappear into the soil sooner or later.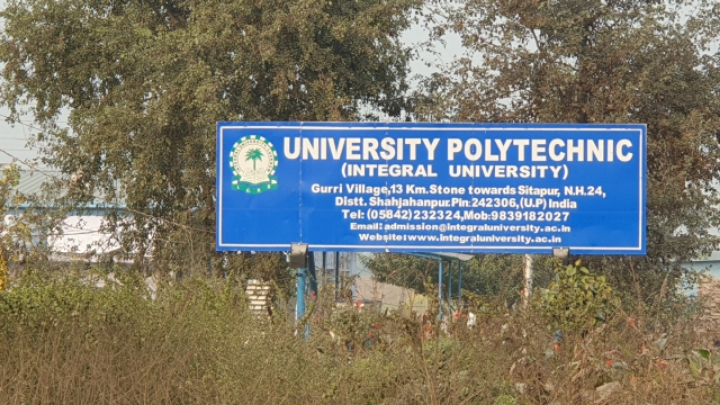 26. A polytech university.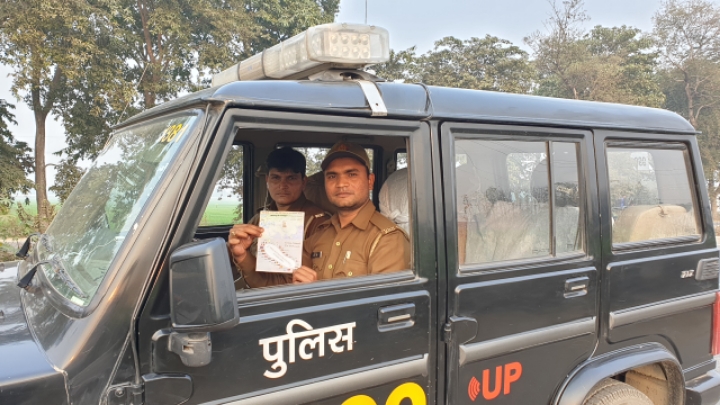 27. A police-car approached to me.
A policeman asked several questions regarding my pilgrimage.
His intention was to investigate a stranger in detail.
Anyway, I took a picture with him.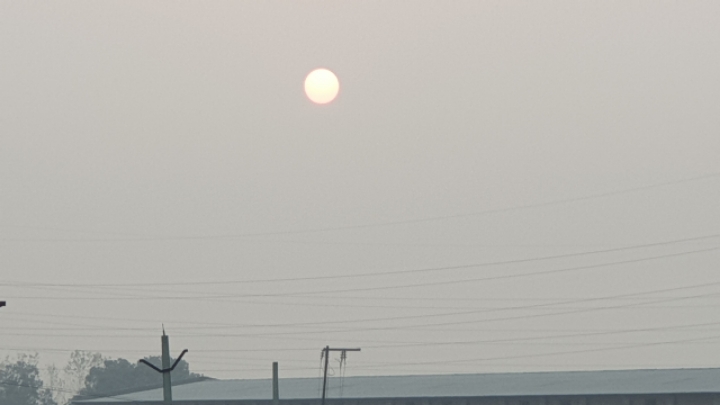 28. The sun worked with me during daytime. Now it is time for the sun and me to finish moving.
The sun showed dim red color.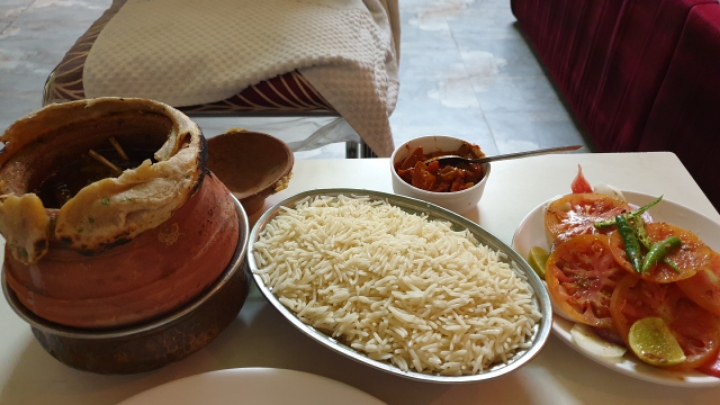 29. For supper, I ate mutton and curry. The mutton was contained in a jar.
Rice and mutton showed a good combination.
---
---
Categories: 09-2. India, Course and Diary