Maigalganj~Jang Bahadur Ganj
20km
1. One of the 100 supporting members of New Silk Road, Jeong Ok Son who lives in Pusan, sent me a nice picture of sunrise of 2019 New Year.  It was a wonderful picture.
"A seed is perfect when it is planted.  A primary school boy is perfect when he enters school. The capital is perfect when it is invested.  A life is perfect when it is conceived." 
I love this clause which is found in recent writing of Mr. Dong Yeol Kim whom I like very much.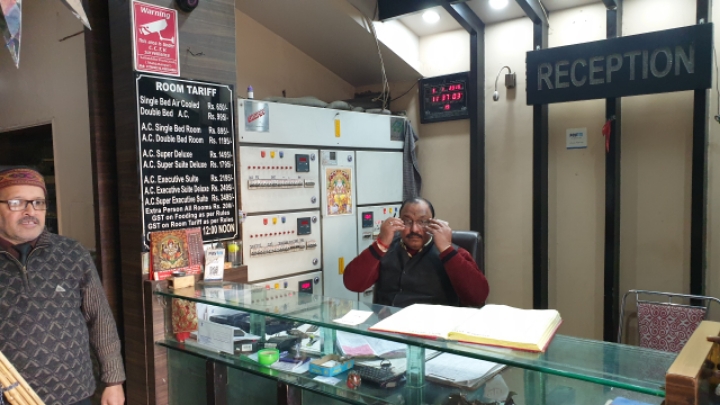 2. Yesterday, I took a rest day and transported baggage after four days' walking.
If I can find out a proper shelter located in reasonable interval, it is not difficult to carry baggage.
Location of shelters is sometimes troublesome.
Depending on the location of shelter, I have to change my pilgrimage schedule.
This picture shows the front desk of Durgar Tourist Hotel in Shajahapur where I would stay for 5 days.
The cost was 1500 rupee (24,000 won) for one day, which was reasonable price.
It is not easy to find such a good hotel.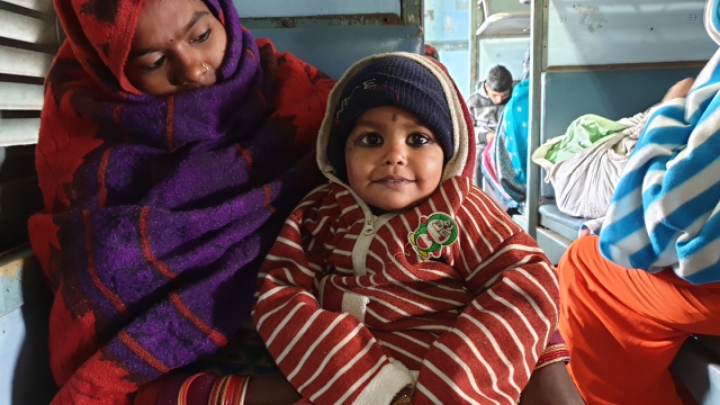 3. I saw a baby while I go to the starting point by train.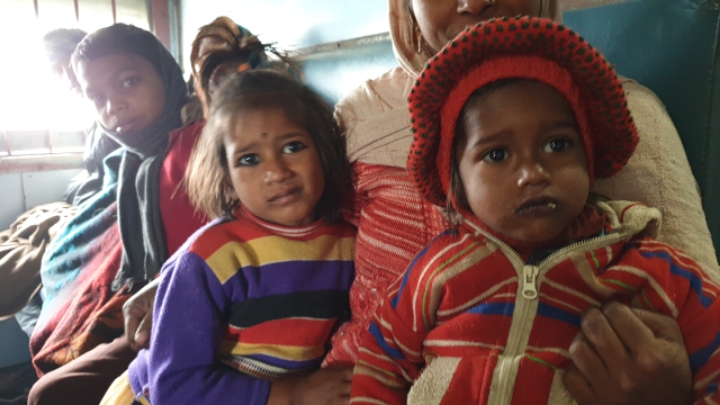 4. I took a picture of another baby.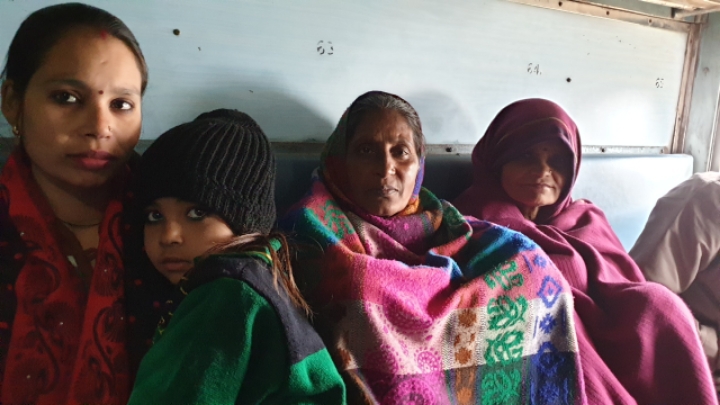 5.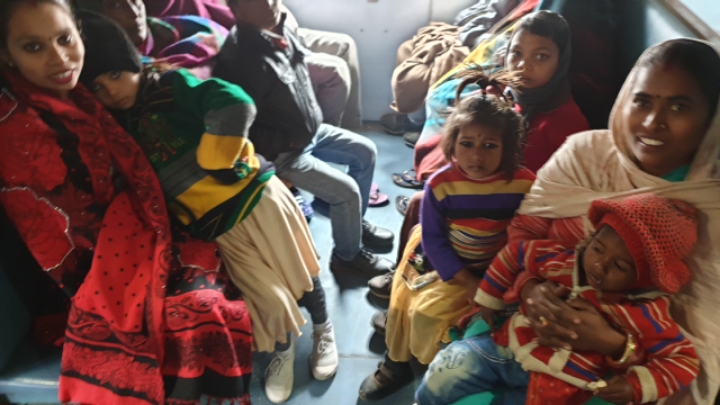 6. I took a picture of smiling Indian ladies.
Indian ladies are shy and they do not allow photo usually.
They allow picture when they are with babies.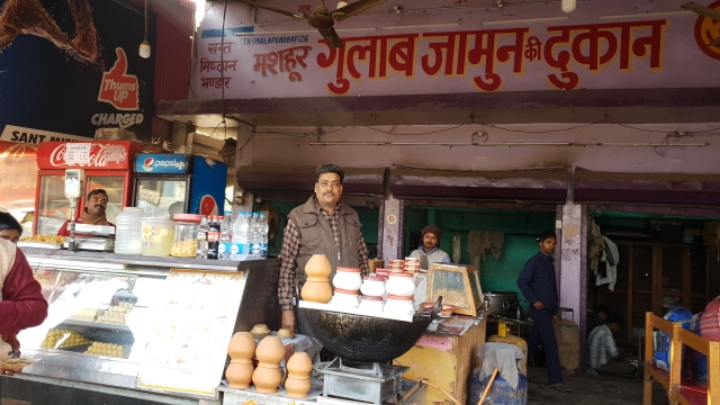 7. When I arrived at starting point, I went to the restaurant.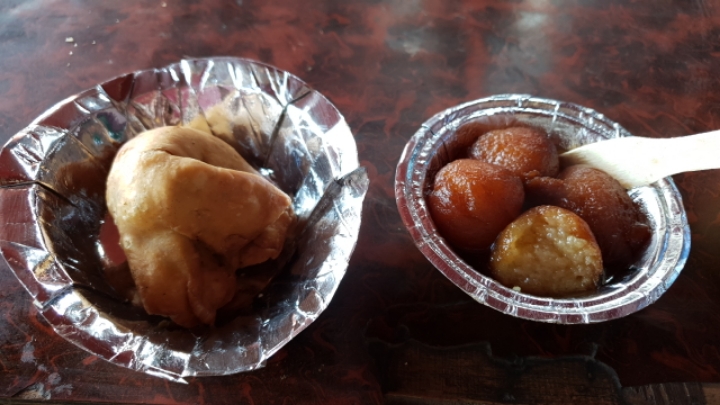 8. The dish in the left-hand side is called samosa which is staple food in India.
They wrap potato, bean, and spice with flour paste and fry it with cooking oil.
The dish in the right-hand side is something which I see for first time.
It was sweet. It was a very good dessert.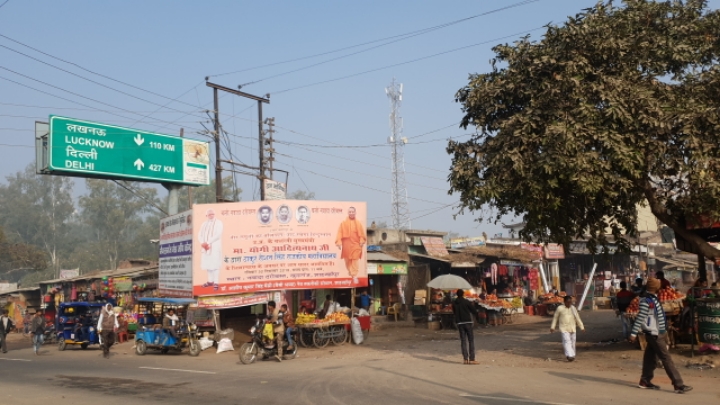 9.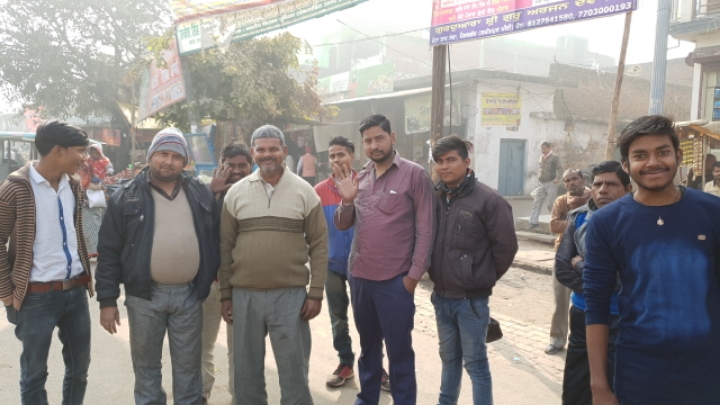 10. I met these people at the starting point.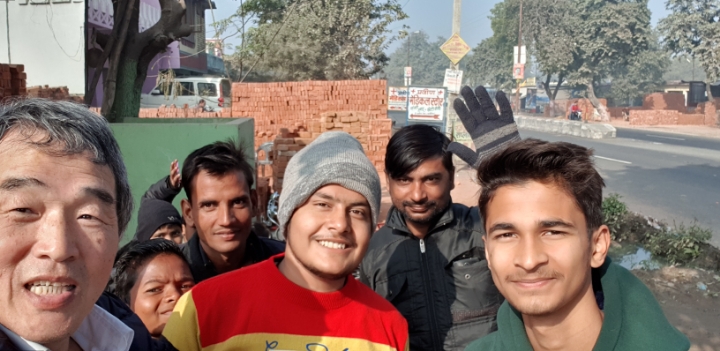 11. As soon as I started, I found a small school at roadside.
I took a picture with teachers of the school.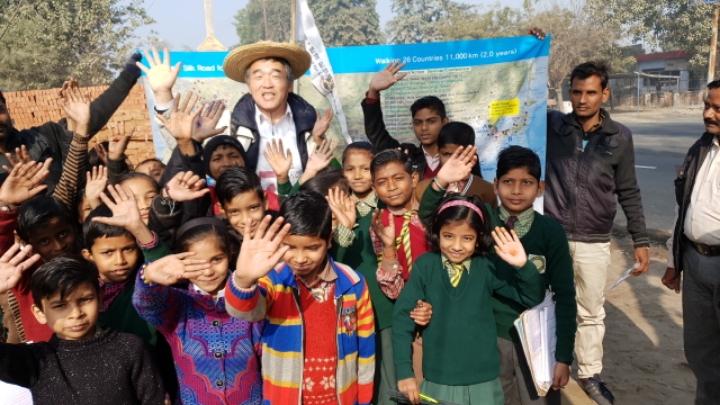 12. I explained about New Silk Road, and took a picture with the students.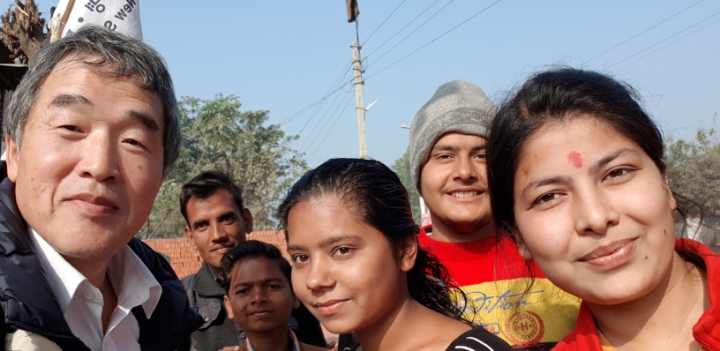 13. I took a picture with female teachers.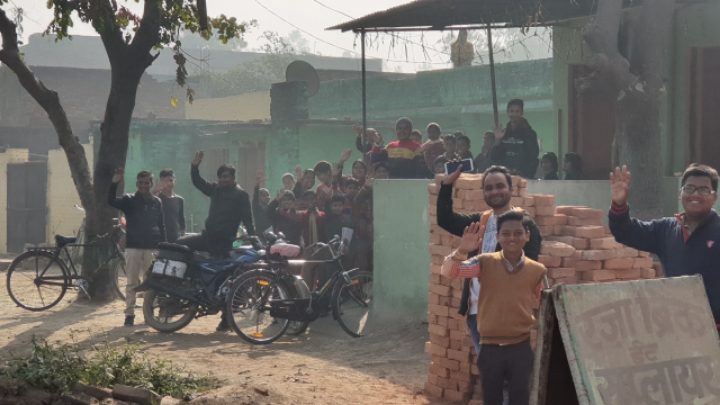 14. At the moment of departure.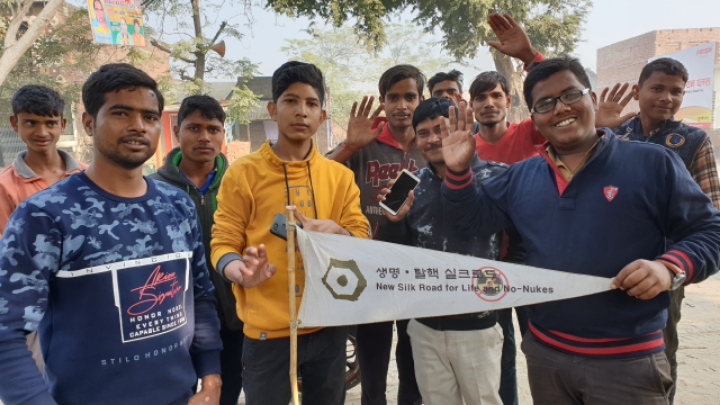 15. With the youths of a village.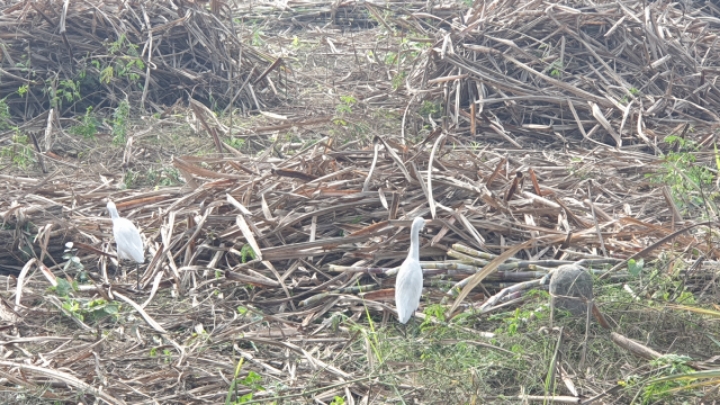 16. Birds are looking for something to eat in old leftovers of sugar cane.
Probably, they are aiming at various kinds of worms which gather for the sweet.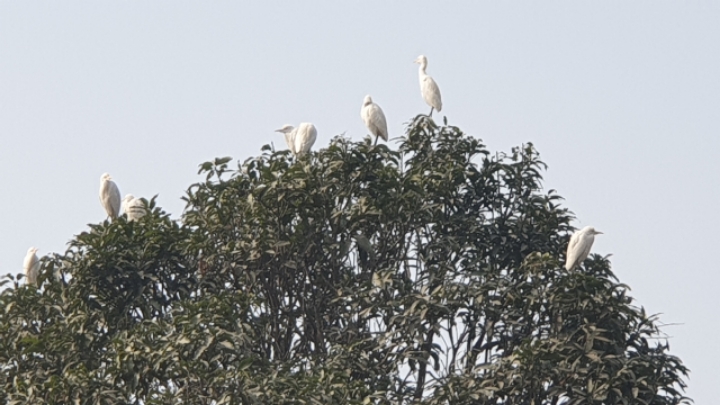 17. More birds are waiting at nearby tree.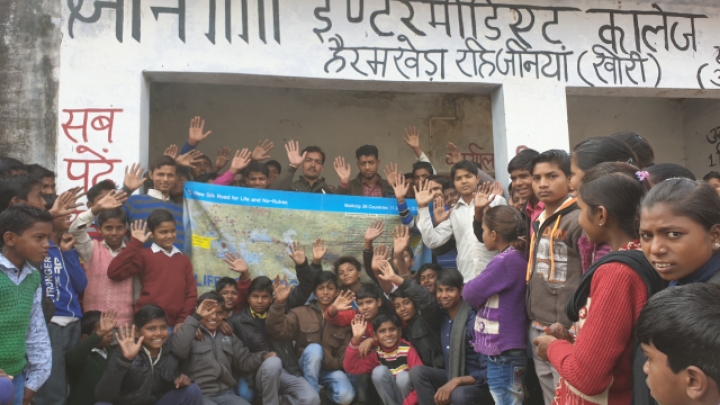 18. I found the second school on the way.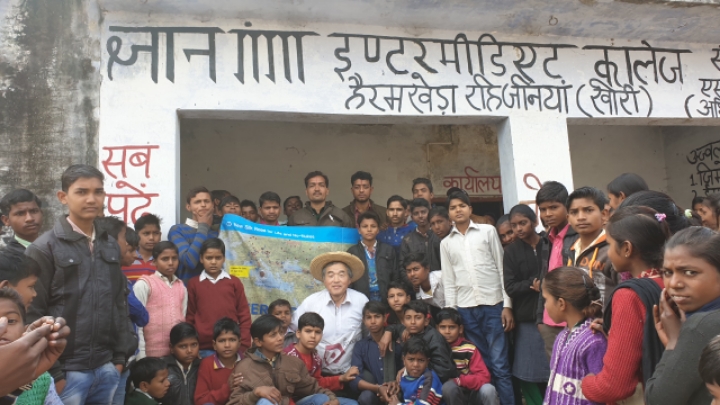 19. Another picture with students.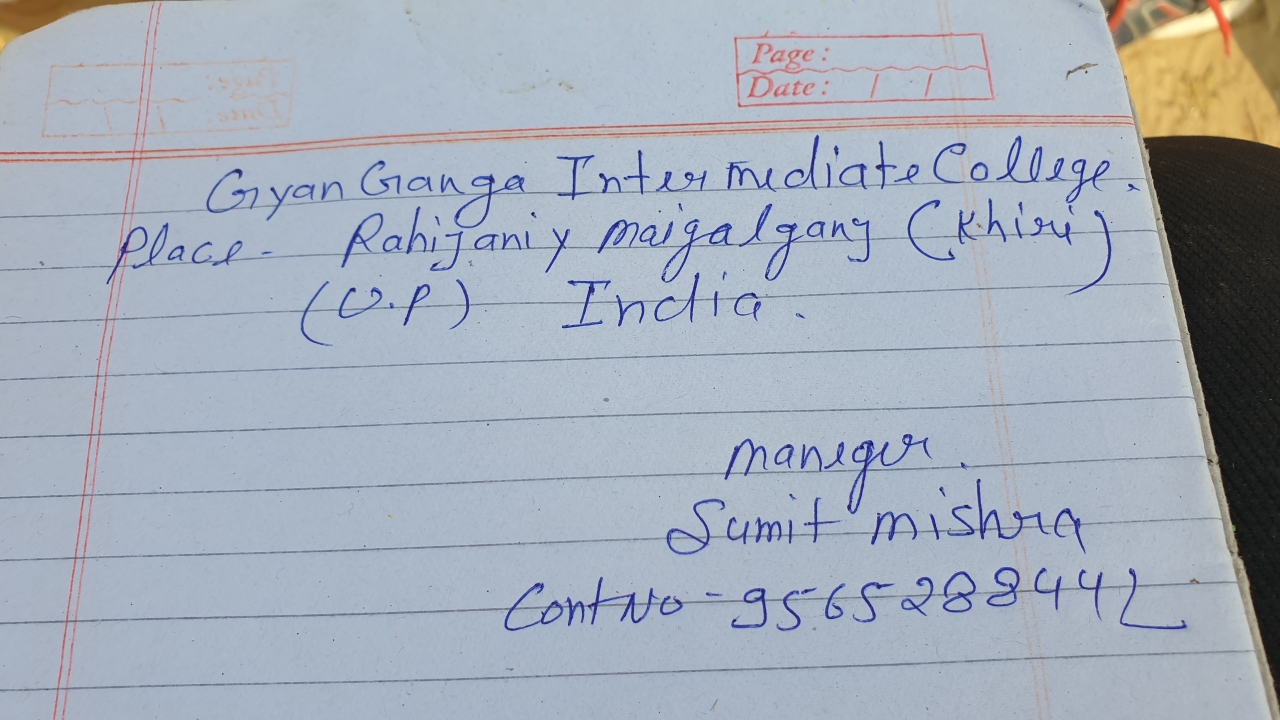 20. The principal gave me his address instead of name card.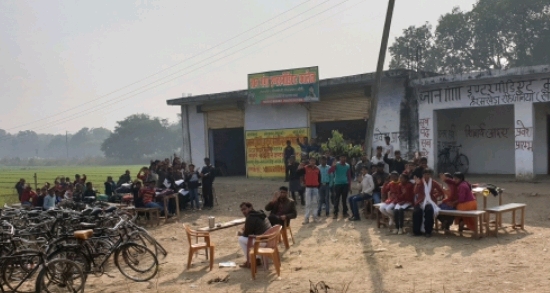 21. At the moment of departure.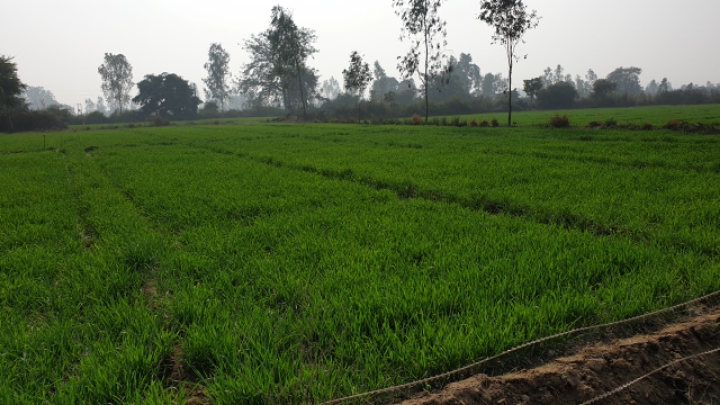 22. This wheat field is green at this time of year.
They must have planted the seed early.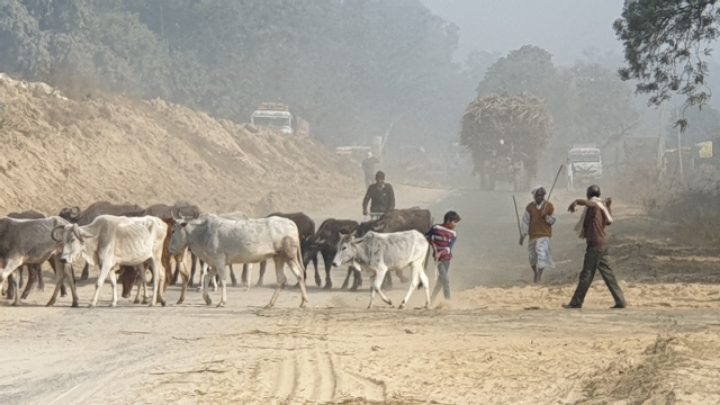 23.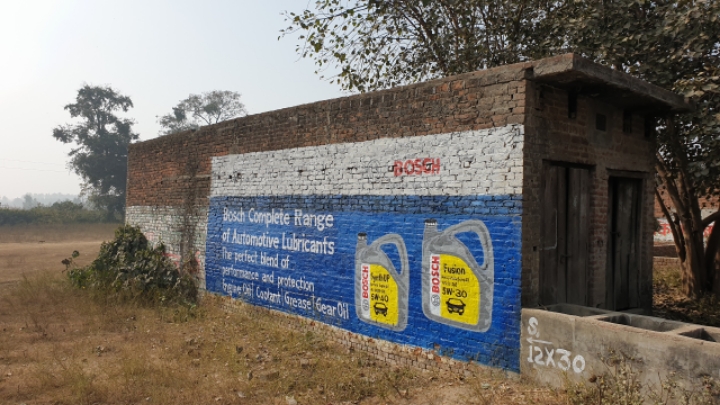 24. This advertisement was painted on bricks. It is eye-catching.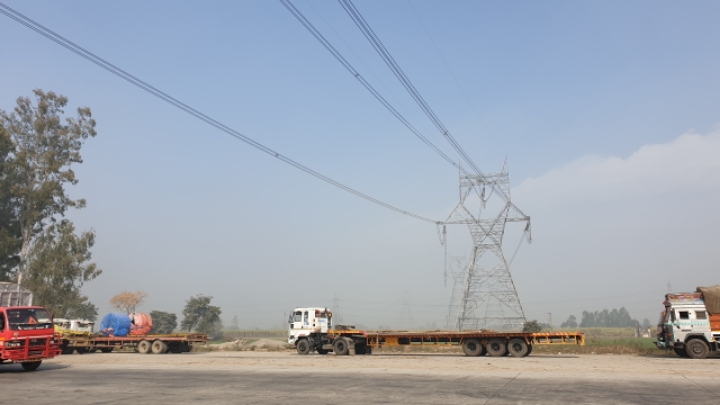 25. The high-voltage cables are not few in India.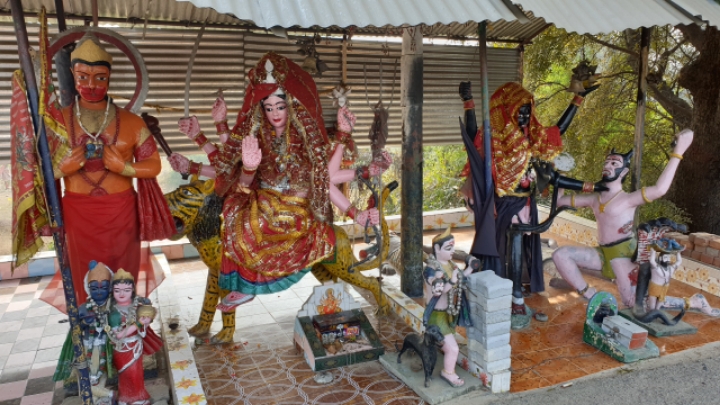 26. A sanctuary with Hindu god and goddess.
The sanctuary is usually located at the place where the drivers can approach easily.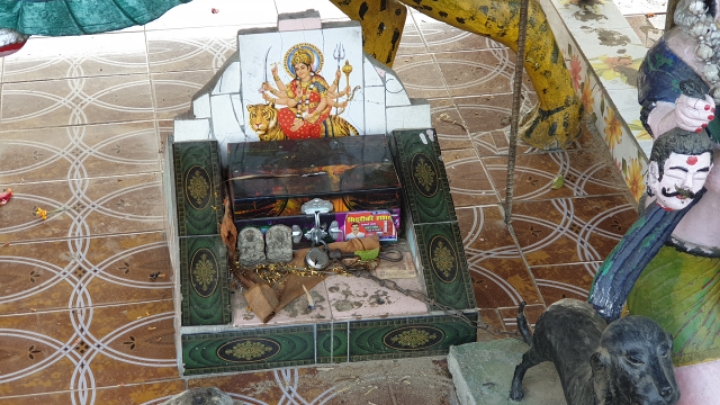 27. I could see a box for donations.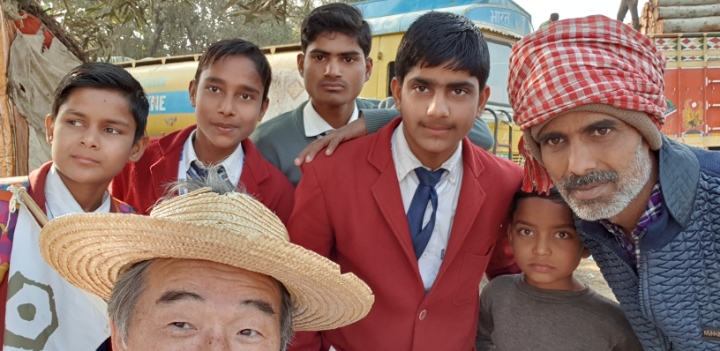 28. I found a chair on the way. I sat on the chair and dozed for a while.
I awoke to find villagers and students looking at me.
I shook hands with them, and took a picture with them.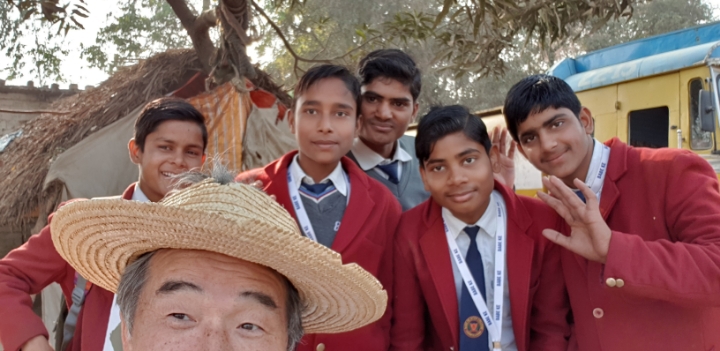 29. I took a picture only with students.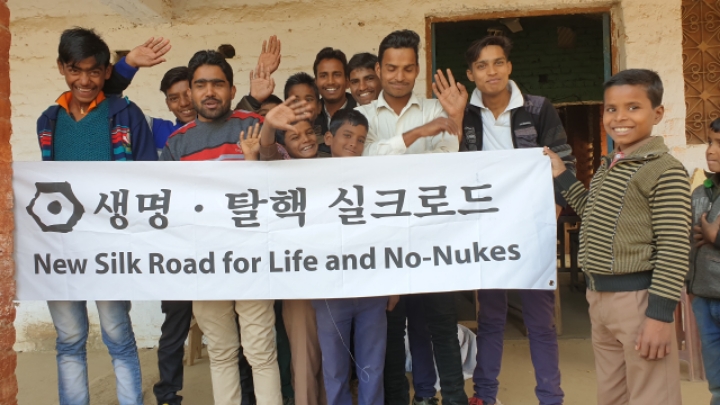 30. I found the third school on the way.
This time, I met middle school boys.
I explained about New Silk Road in more detail because they understood what I was talking about.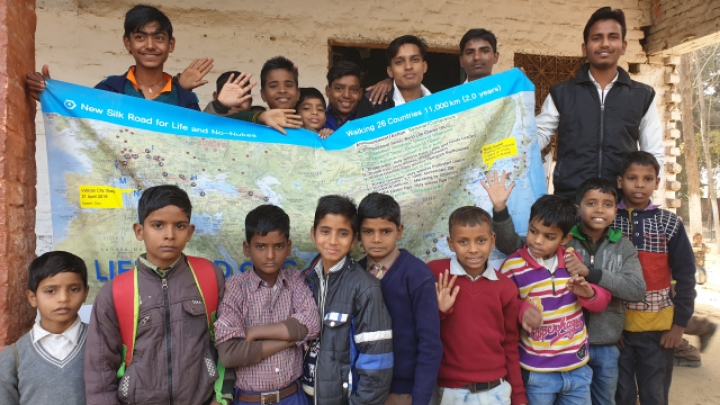 31. This map was very useful in explaining about New Silk Road.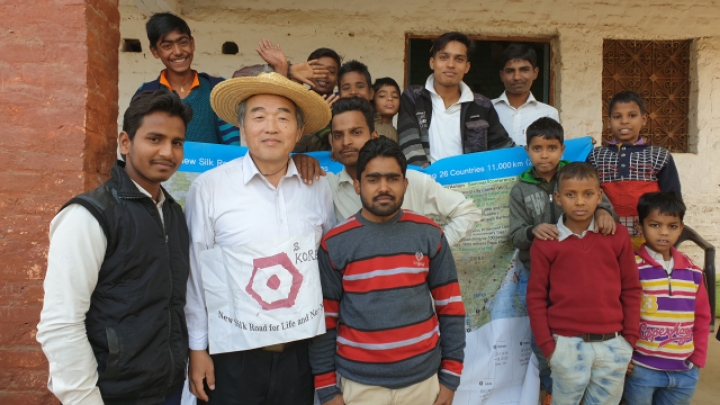 32.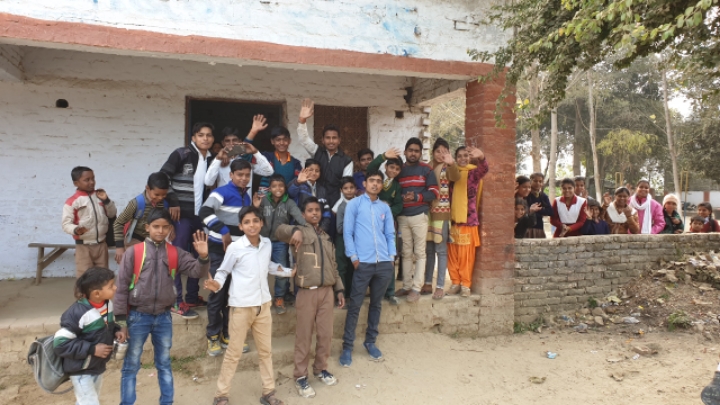 33. At the moment of departure.
Today was one of the most heartwarming days in my pilgrimage.
---
---
Categories: 09-2. India, Course and Diary