Biswan~Khairahbad
25km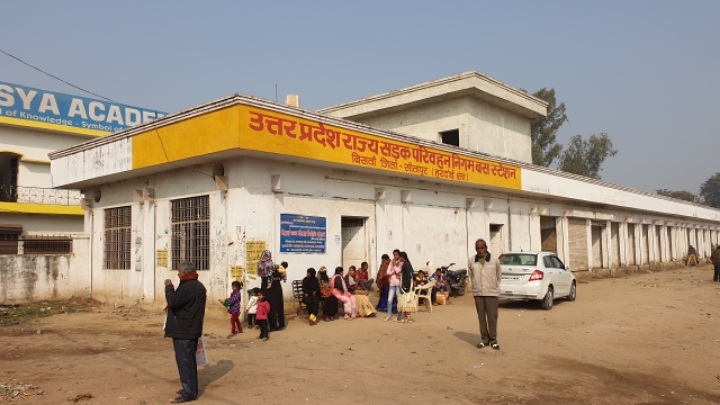 The appearance of bus station which is the starting point of today's pilgrimage.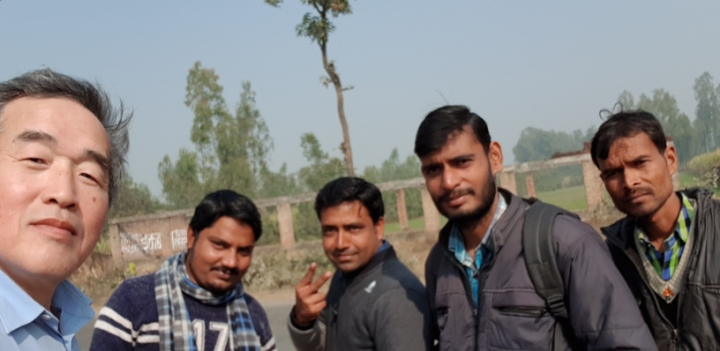 Right after start, I was offered Chai by this group.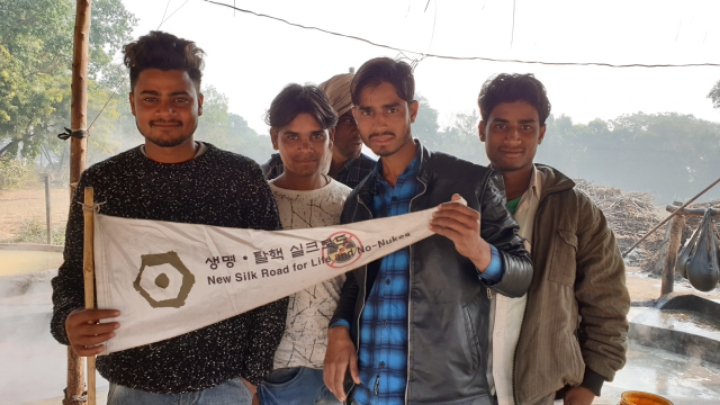 I turned to the direction of yelling, then I found people working in the sugar cane factory.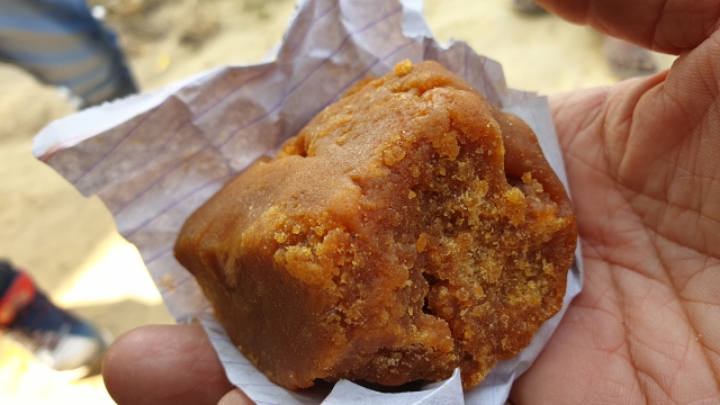 This is original lump of undiluted sugar cane extract.
I tried one bite of it. The sweet taste was very strong.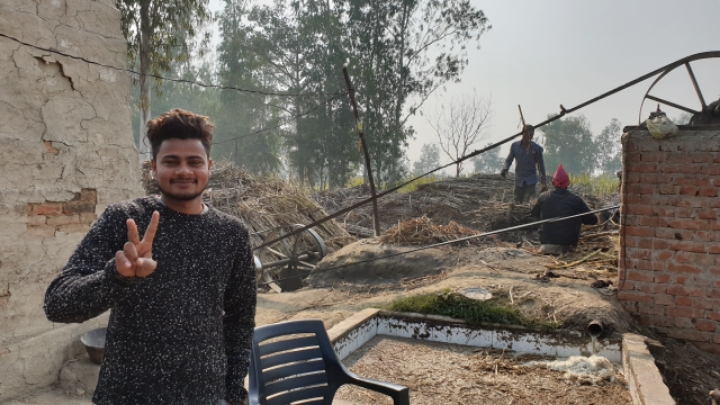 The owner of the factory posed for photo.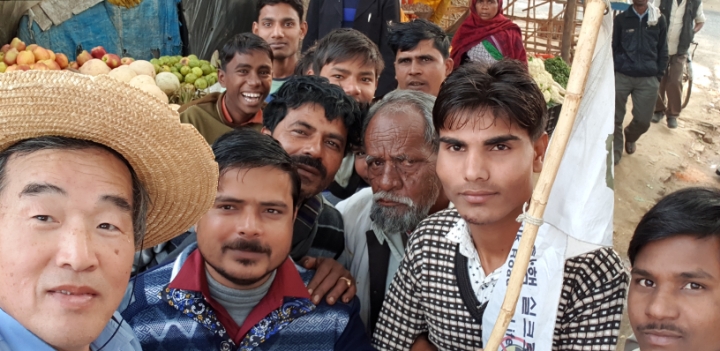 While I ordered raw fruit juice, villagers came to me.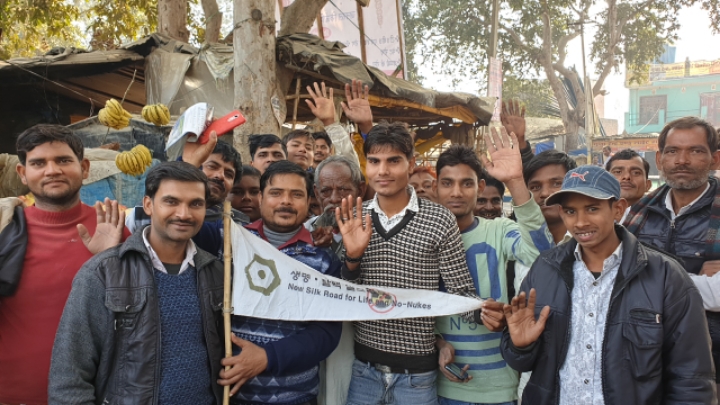 They exclaimed to hear that I had walked from Calcutta.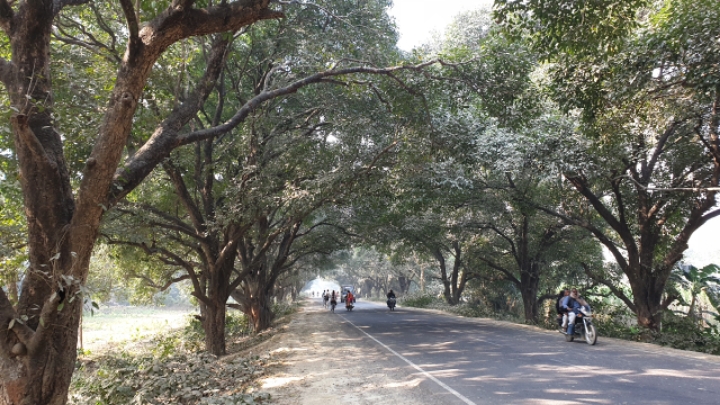 I feel nice when I walk on paved road lined with trees.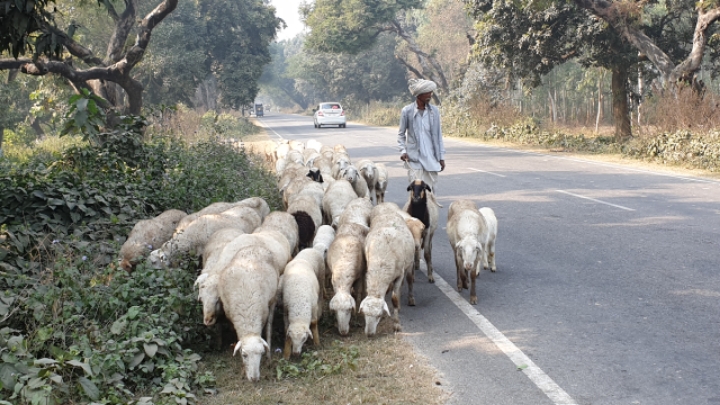 Moreover, I feel merriment when I see such a scene.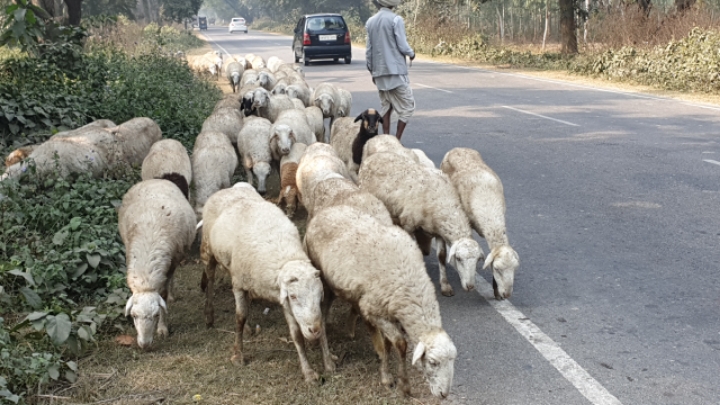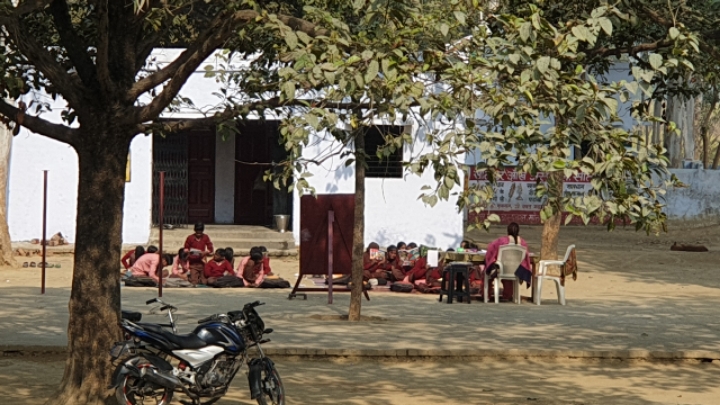 It is warm winter now. The temperature was about 20 degrees.
This is the appearance of out-door class of a primary school.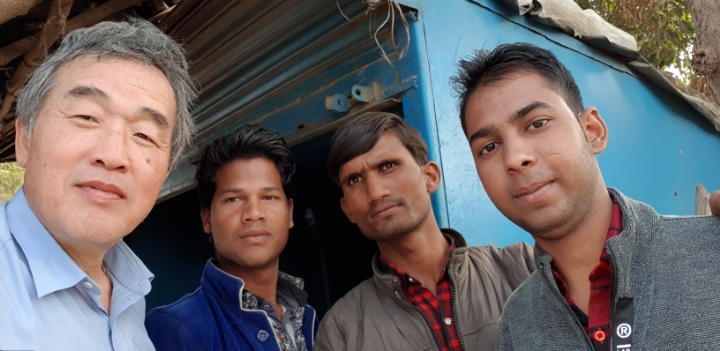 A vendor owner who sells egg talked to me. I sat at his vendor and ordered egg omelet for lunch.
During conversation, I found out that their ages were around 20.
They offered me Chai and did not receive money for the lunch.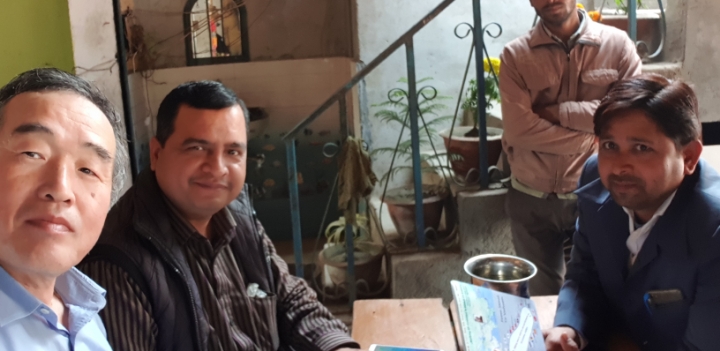 I found a nice restaurant. I ordered bottled water.
The handsome owner of the restaurant offered me a kind of Indian food.
I could not take a picture of the dish which I never tasted before.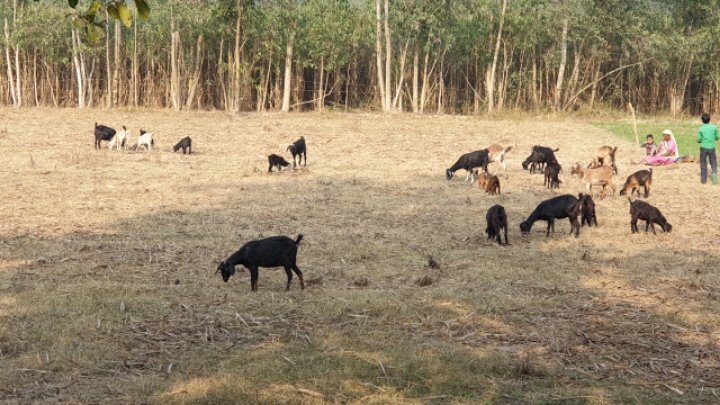 The remainder of sugar cane after extraction were spread in the field.
The livestock gather in order to eat the remainder.
The remaining of the remainder become fertilizer.
This is kind of recycling farming which wastes nothing.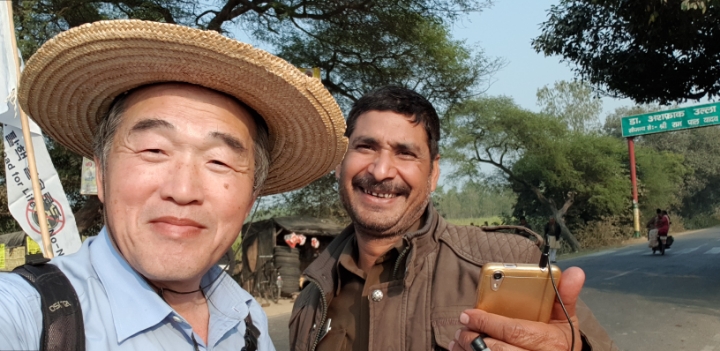 A policeman with full smile asked me to take a rest and talk with him.
I could not accept his offer because I had a long way to go.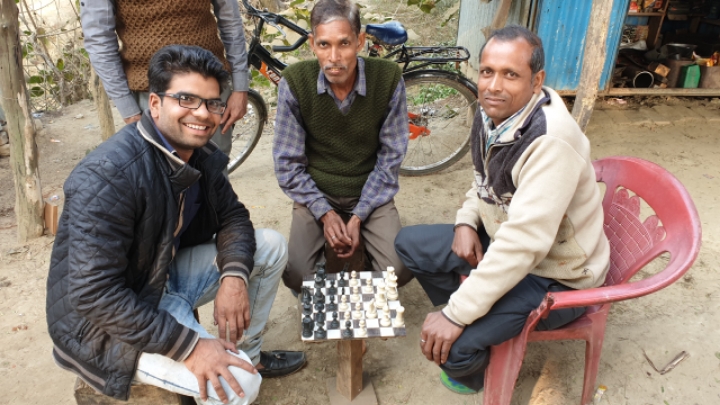 However, I can't miss this kind of scene.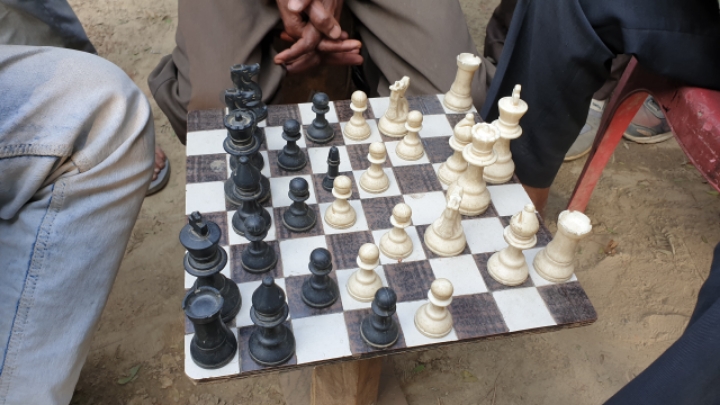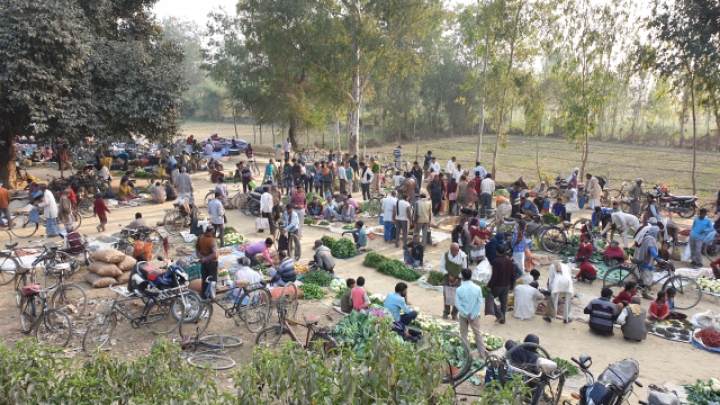 I passed by a village. Many people gathered because It was a market day.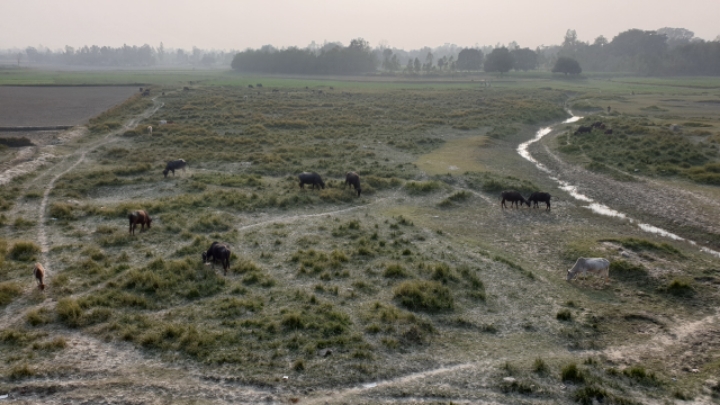 Judging from the terrain, this is wet field which offers a paradise for cattle.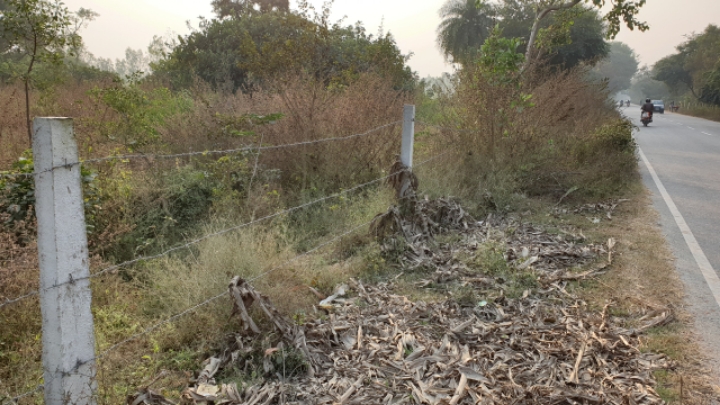 The barbed wire protects private land.
Since the field was cut off by barbed wire, cattle and sheep can't enter into the field.
The weed occupies the space for walking.
Such an artificial space becomes troublesome in the end.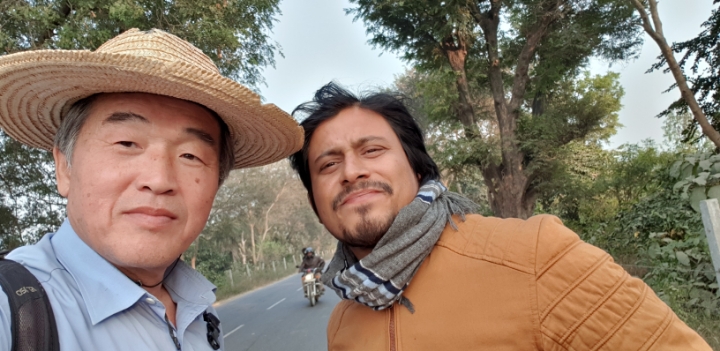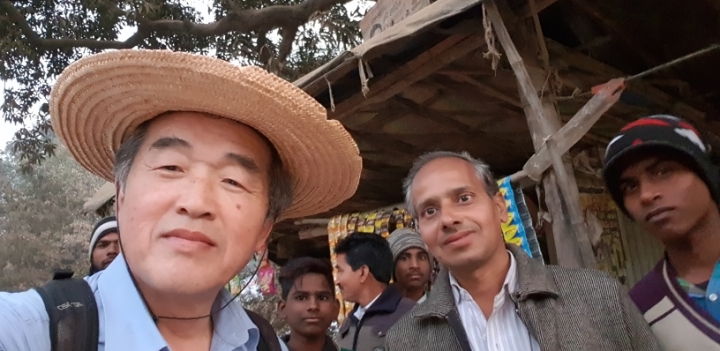 After passing by me, this man got cookies somewhere and gave me.
His eyes were clear and warm.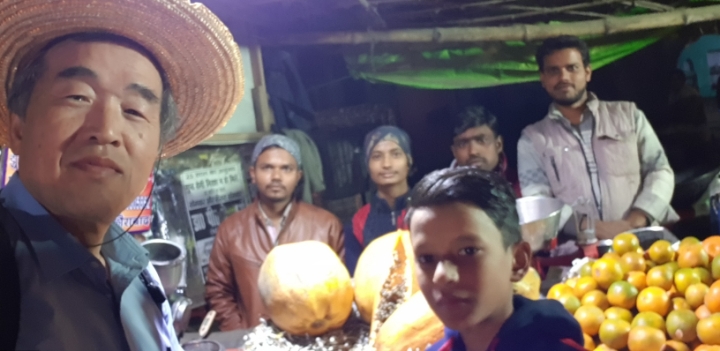 At final destination, I took a picture with kind people while I order raw fruit juice.
---
---
Categories: 09-2. India, Course and Diary