Since I walked five consecutive days from the start, I missed a rest day.
I decided to take rest at 29 December, two days in advance of schedule.
I started to walk again at 30 December.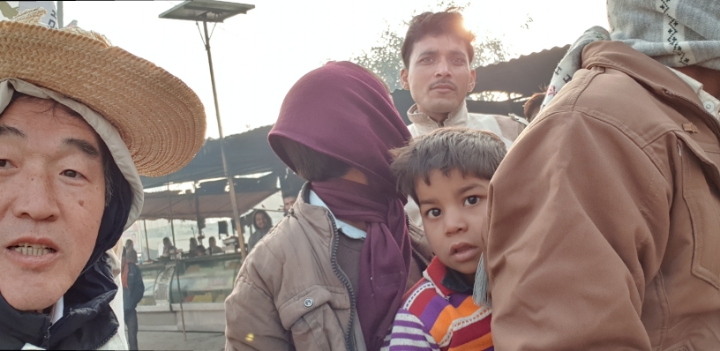 I took a picture with children riding a motorcycle at Reusa where I started again.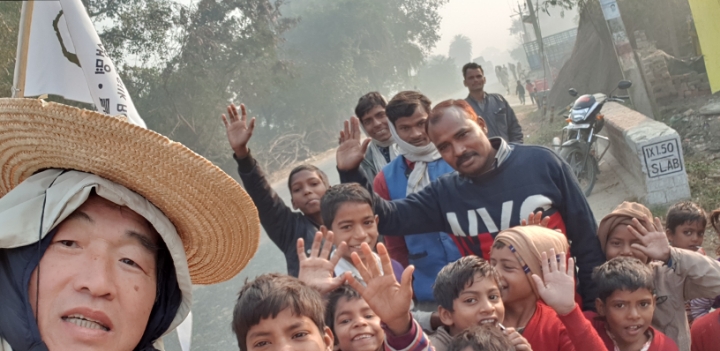 It was an early morning in winter, but there were lots of people in the street.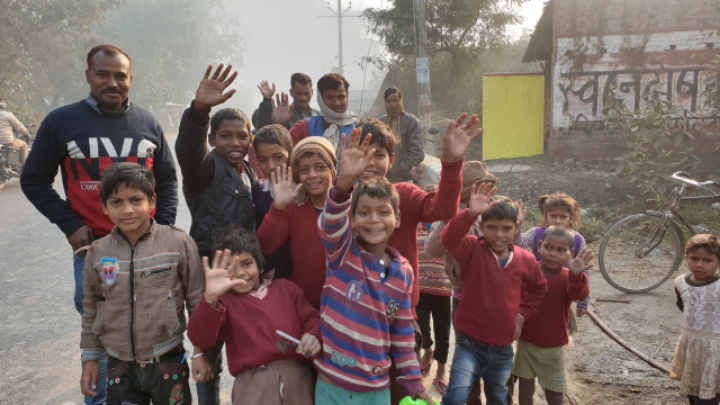 They are all friends of the earth.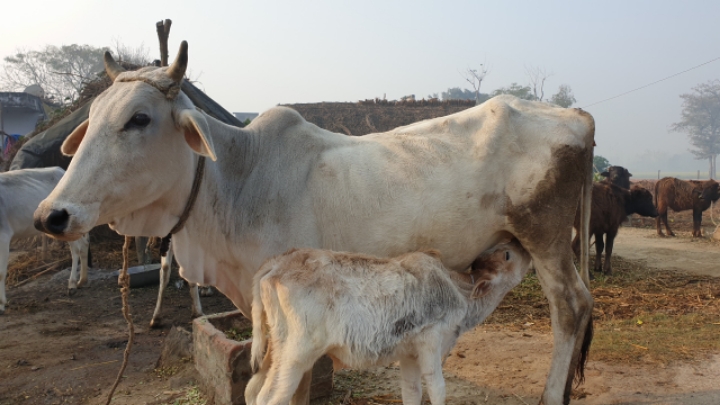 A calf is suckling milk.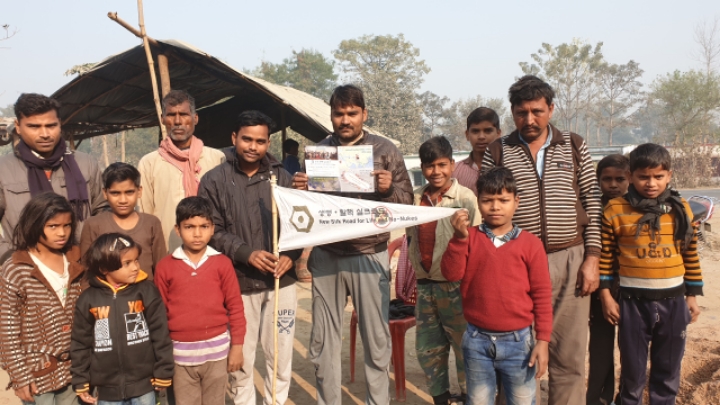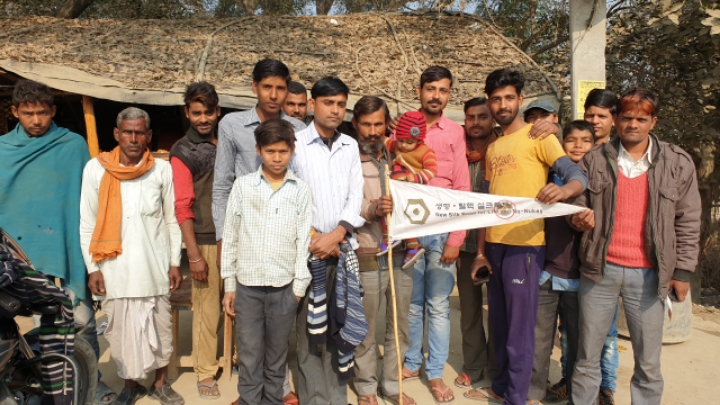 Frequently I am served Indian tea, and take pickture with people.
I wrote English homepage address http://www.liferoad.org/ on their smart phones.
Professor Sang Hoon Lee will translate pilgrim's diary in a few days.
Then Seung Eun Lee, a staff, will put the diary into English homepage.
They will see the picture and find out themselves in the picture.
'Welcome to see you again!'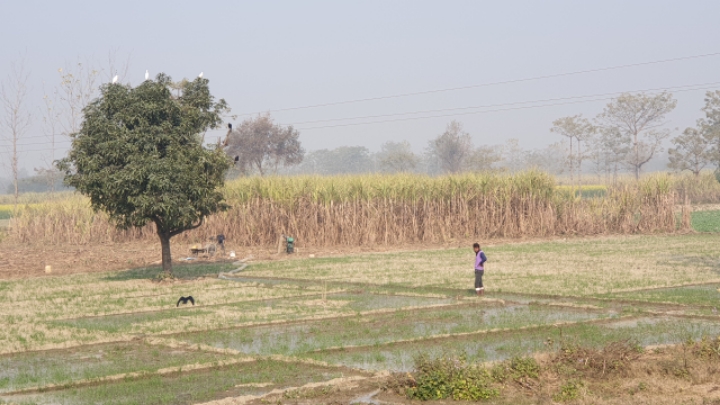 Farmers are making a new paddy field.
Birds are hiding in a tree. They are aiming at mudfish.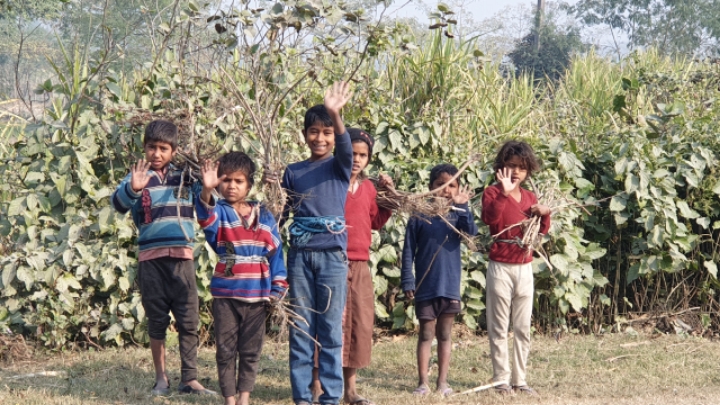 Children enjoy waving hands to me.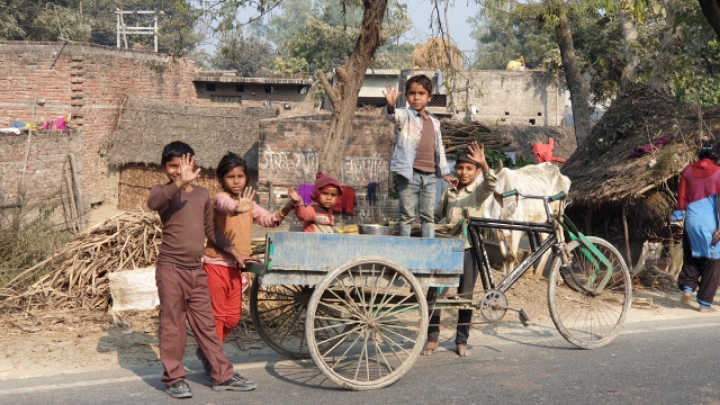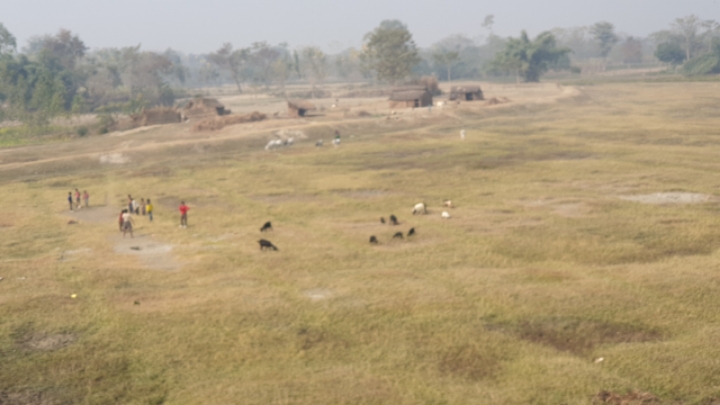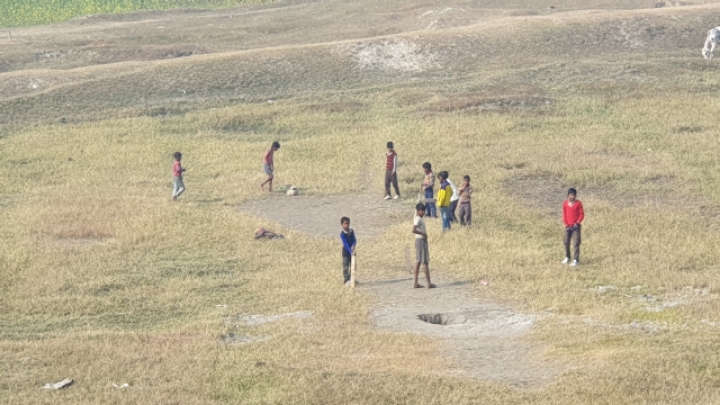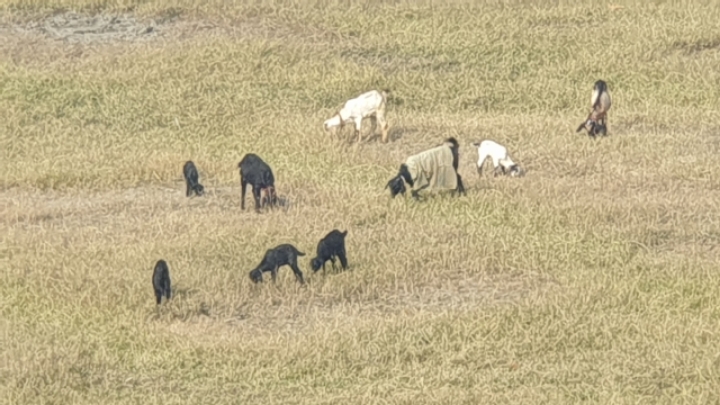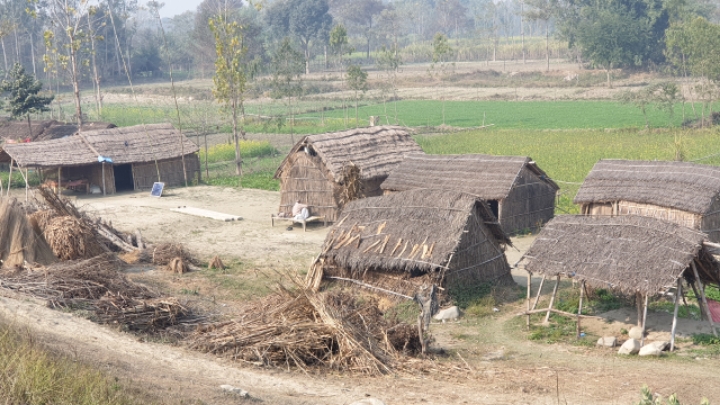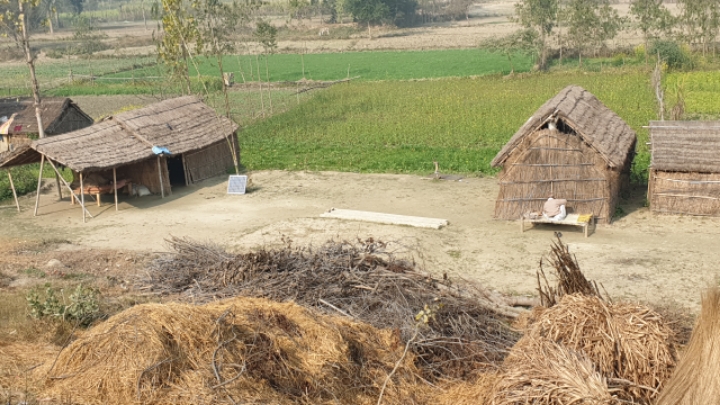 I could see a solar panel at yard.
Nowadays, a solar panel became a necessity for Indian farmers.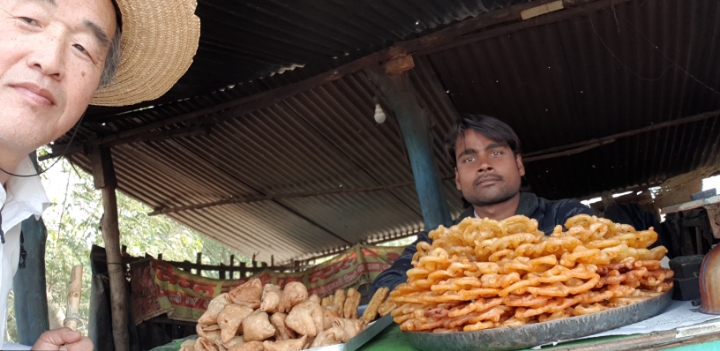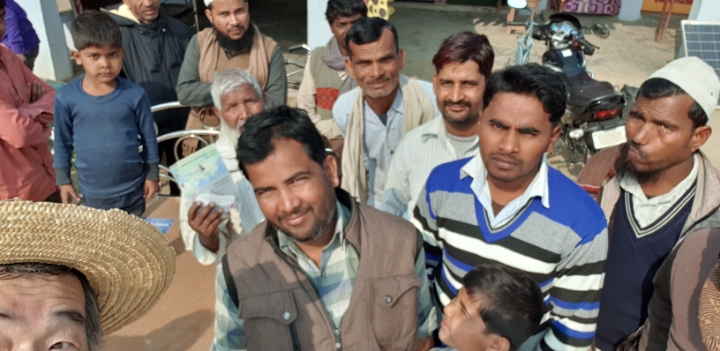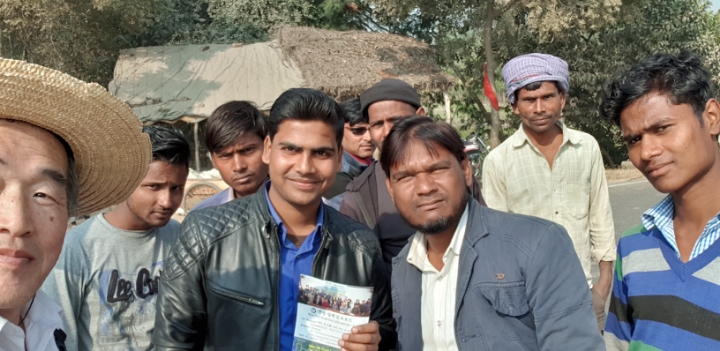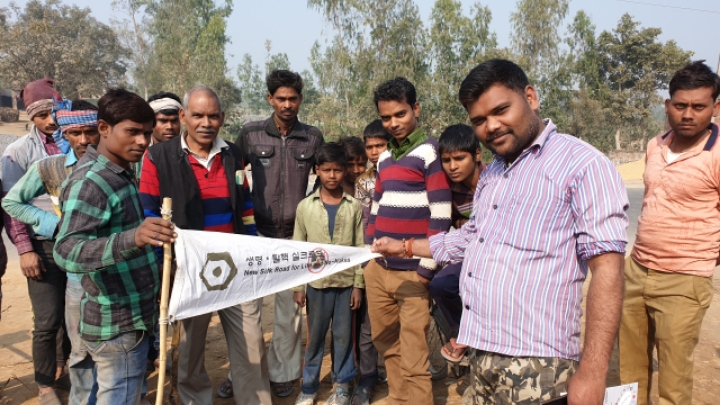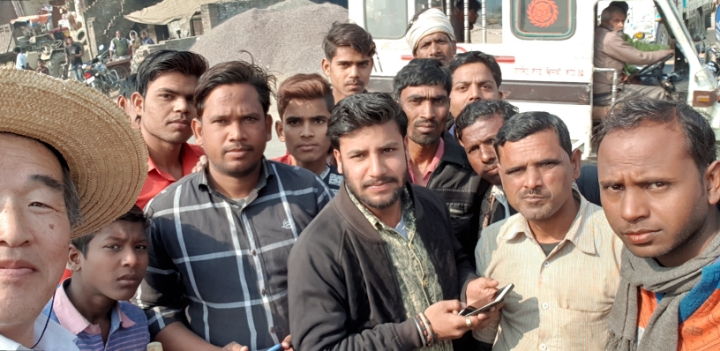 Indian men are mostly good-looking.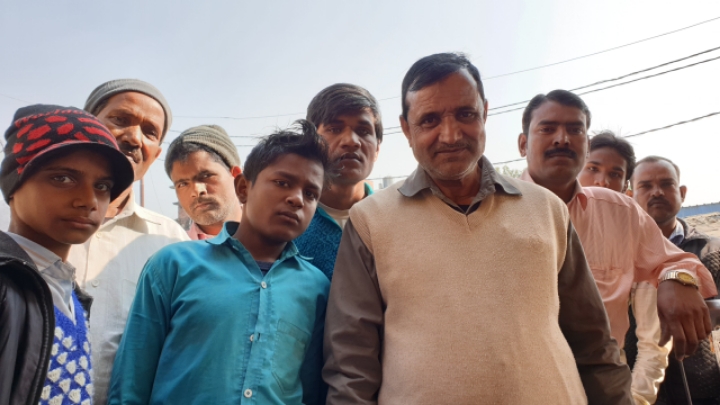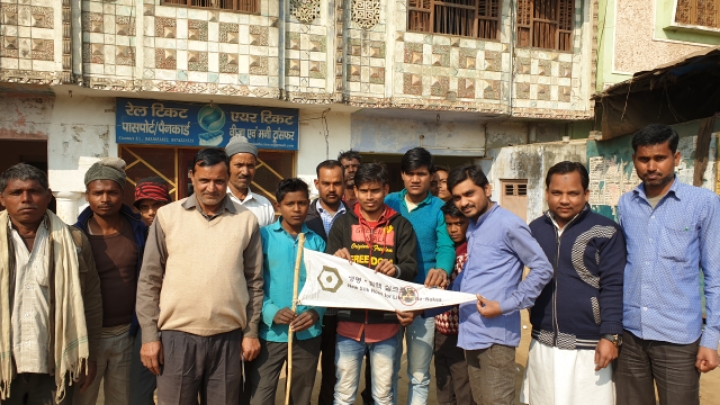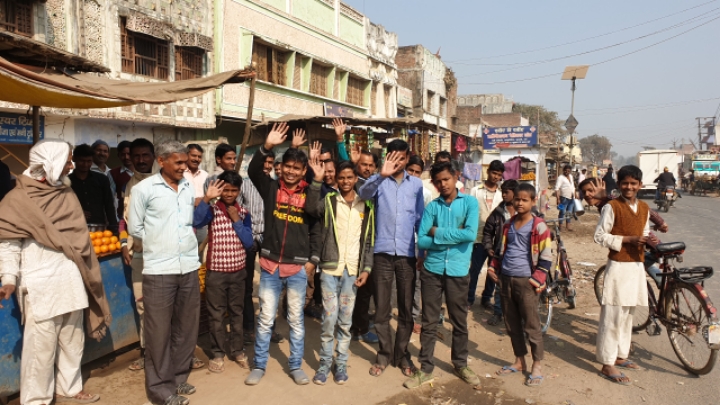 Today I publicized English homepage and pilgrimage course to many people.
The friends of New Silk Road pilgrimage are growing in number.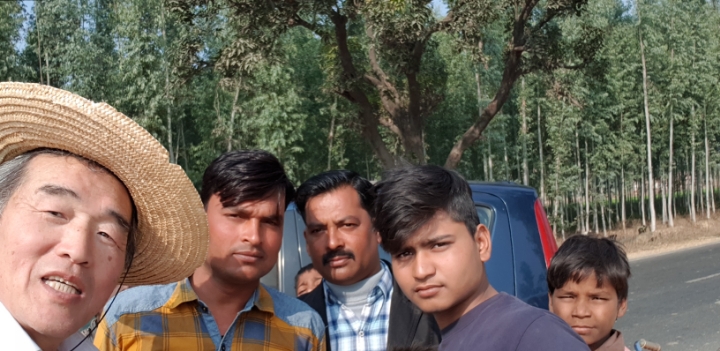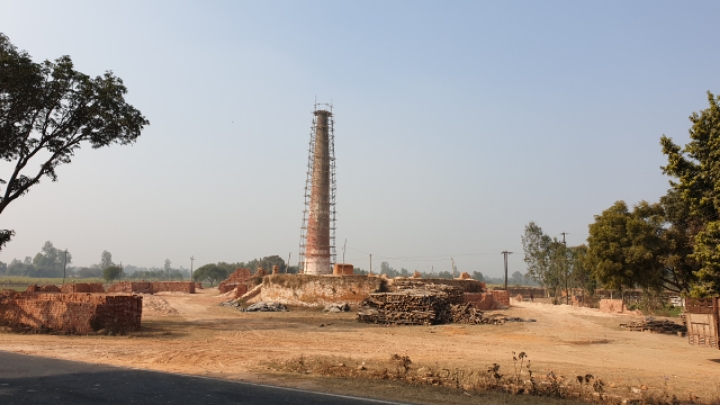 I could see a very high chimney at a brick factory.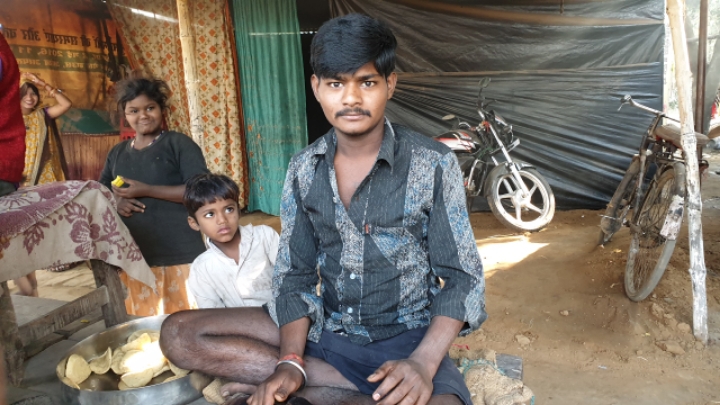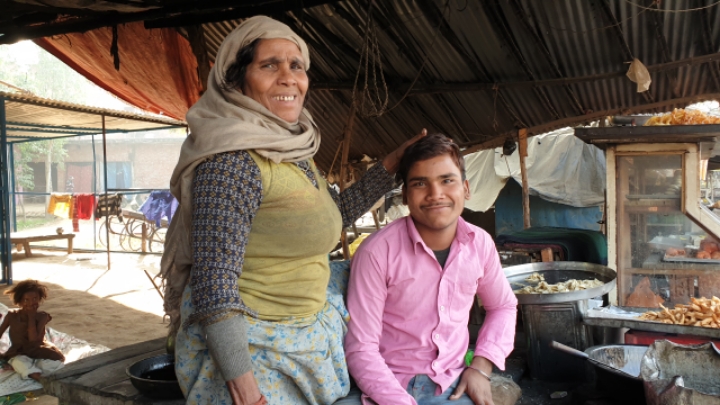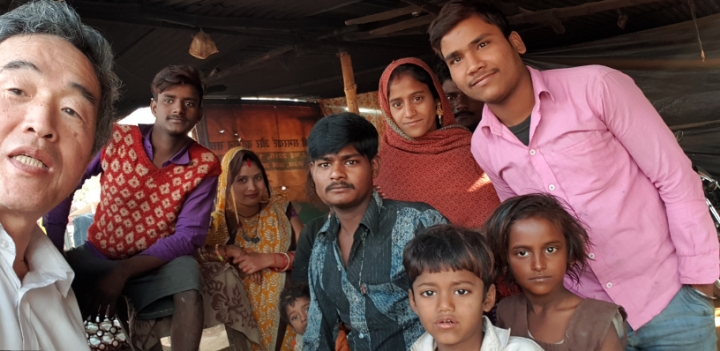 The family in the picture own a restaurant at a small marketplace.
They served me fried pasta, tea, and cookies.
Thank you very much!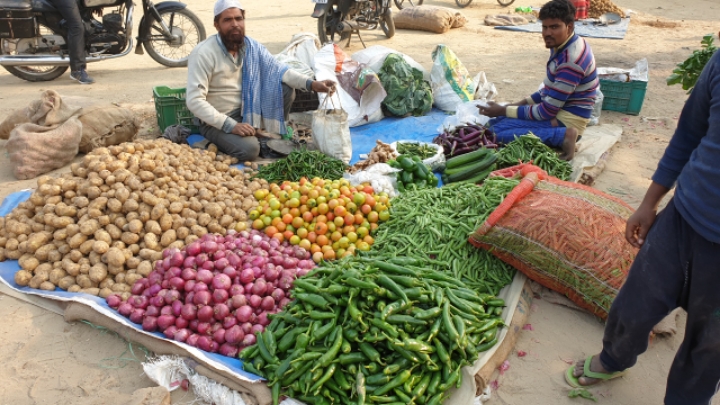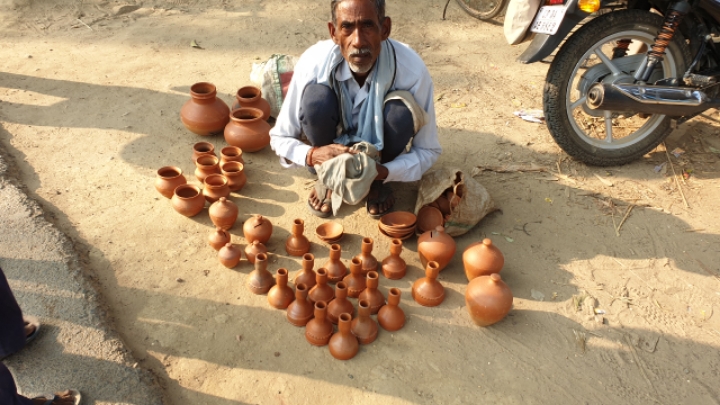 I found an old man selling clay porcelain.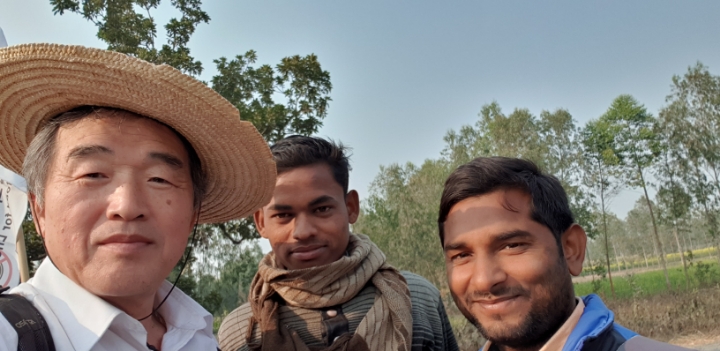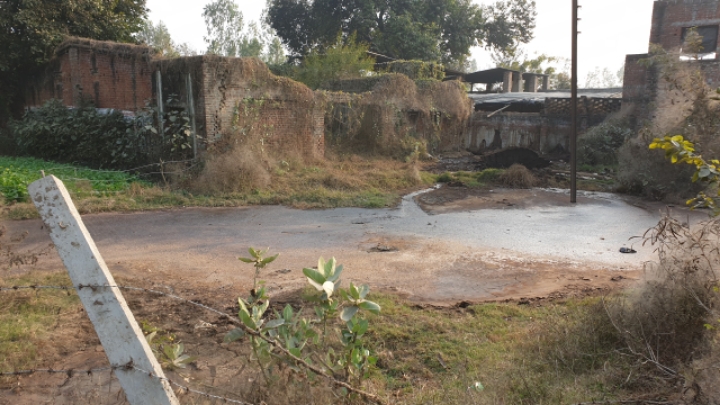 They collect and fertilize manures at this place.
It is an essential place for farmers living in Indian plains.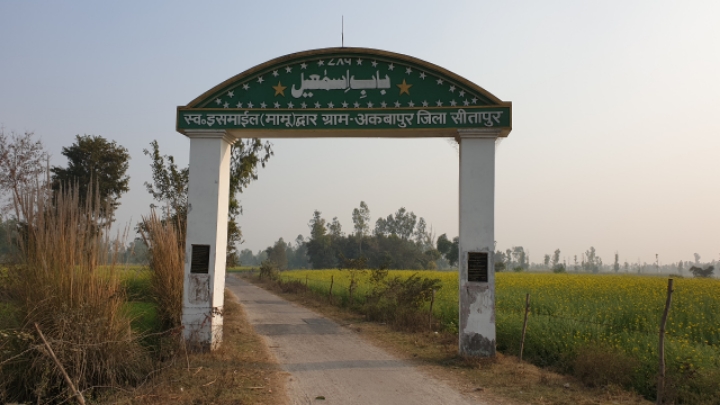 This is an entrance to Islamic temple.
Indian society are tangled with Hinduism, Islam, and class caste.
Even in a small village, I sense the tension among opposing groups.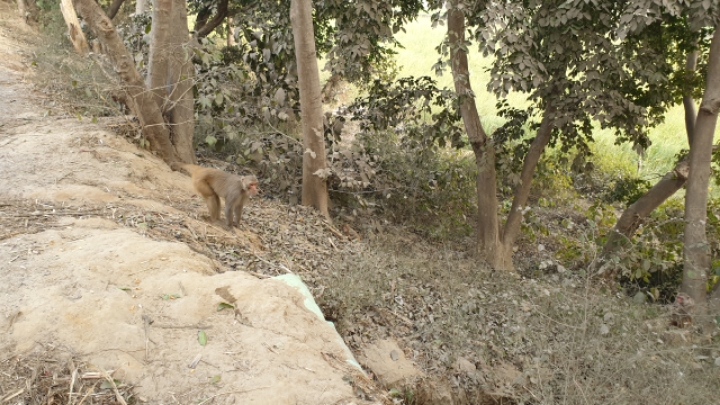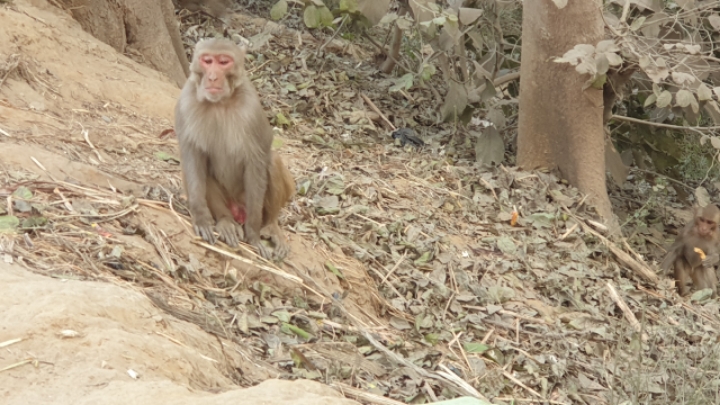 When I saw a group of monkeys, I threw cookie.
In a moment, the leader of the group takes the best place for receiving cookie.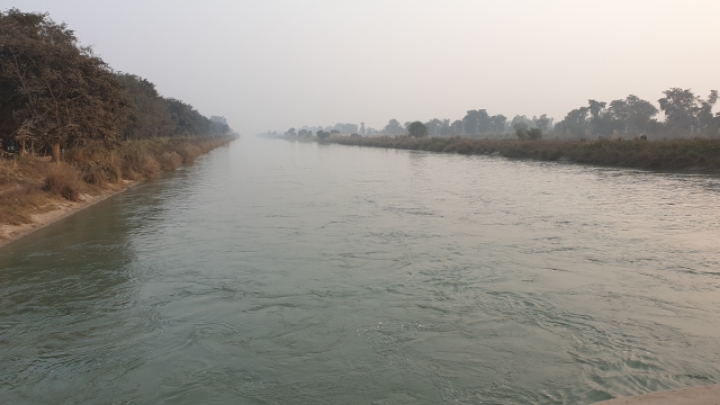 Water is flowing at irrigation waterway.
The northern area of Indian plains is somewhat dry region.
The water flows from Himalaya mountains which help farming in this region.
They have to manage water very carefully.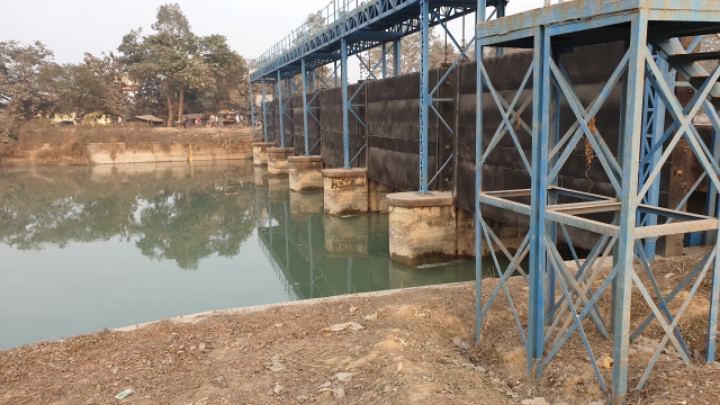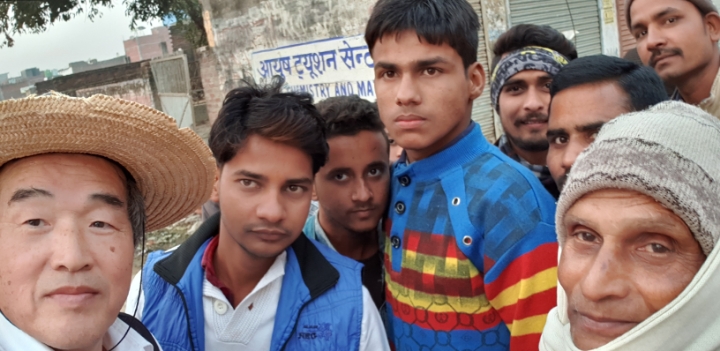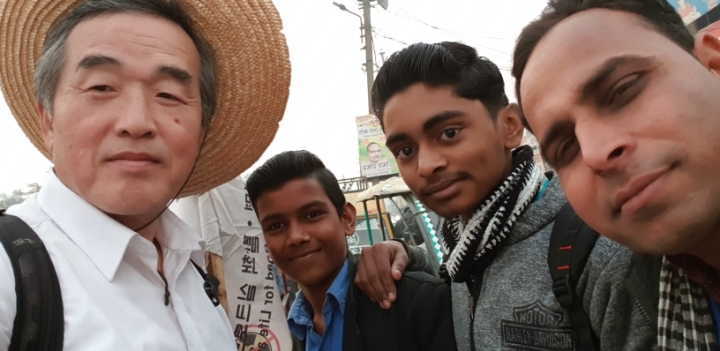 I took a picture with residents and children at a village near today's destination.
I walked 24 km today.
---
---
Categories: 09-2. India, Course and Diary