New year, the 100th anniversary of March 1st Independence Holiday, began today.
I expect a big transition regarding no-nuke movement in 2019.
I would like to share the progress and achievement with all of you who supported New Silk Road.
Khairabad~Sitapur~Chamkhar
23km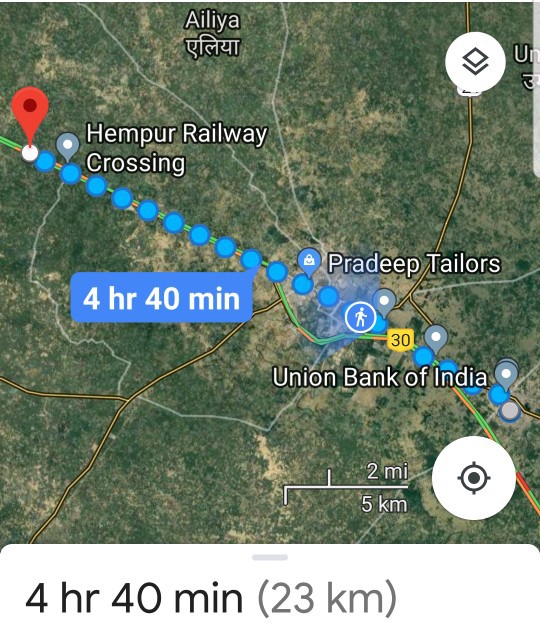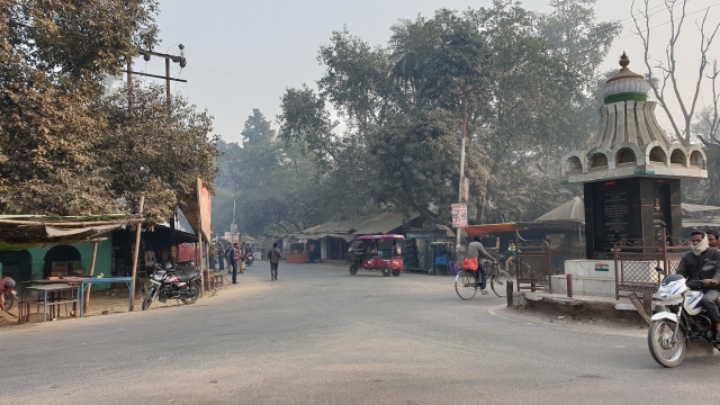 At the starting point in the morning.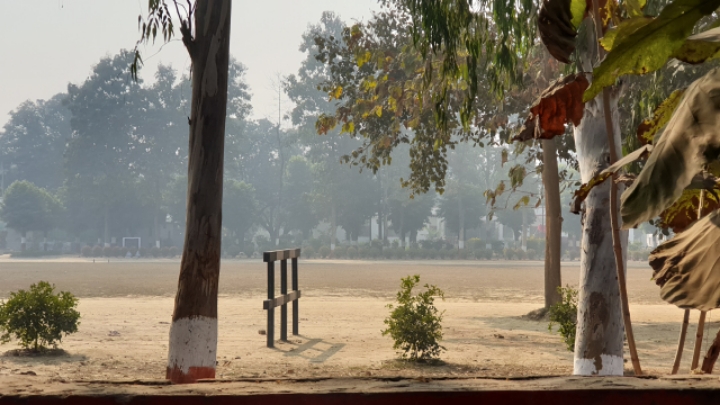 This is the playground of Sitapur Inter College in Sitapur city.
The college can be found in the map below.
While I pass by the college, I found out that security of the campus was strictly protected.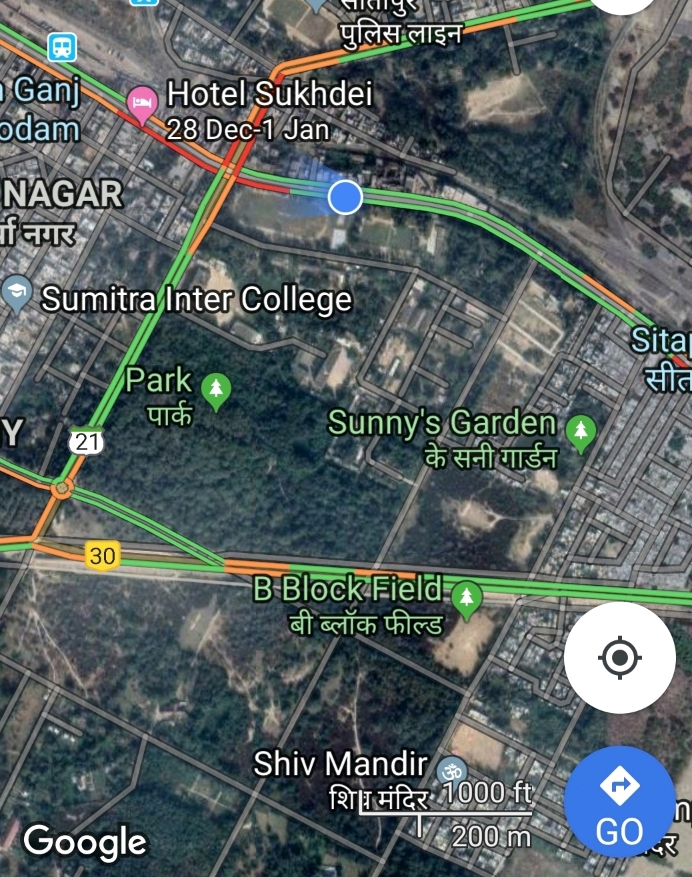 At blacksmith's open shop, they were selling various kinds of agricultural tools.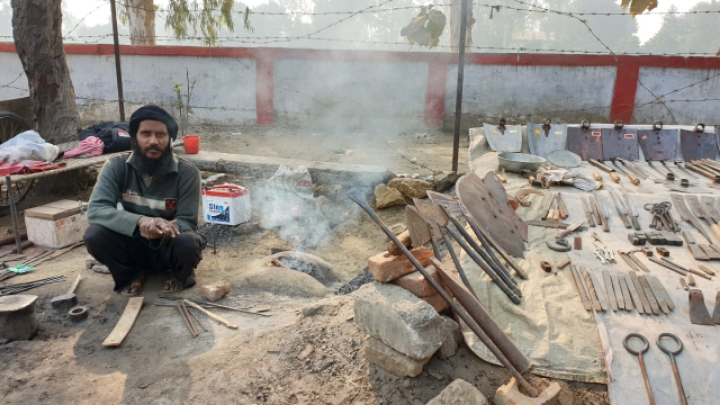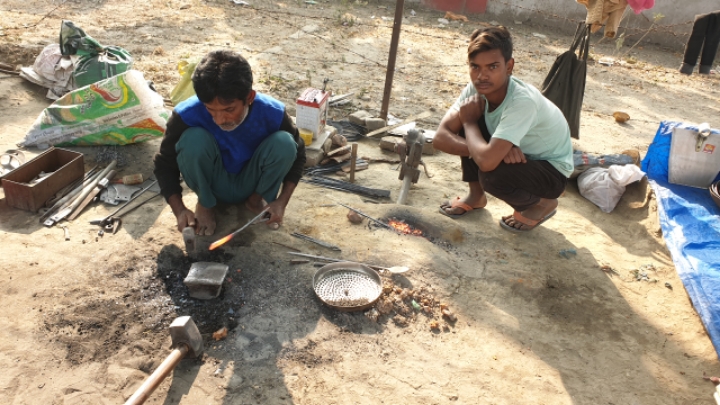 They heat iron at the spot, and manufacture tools.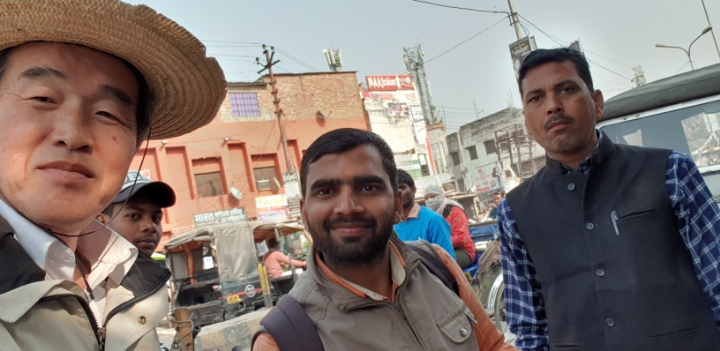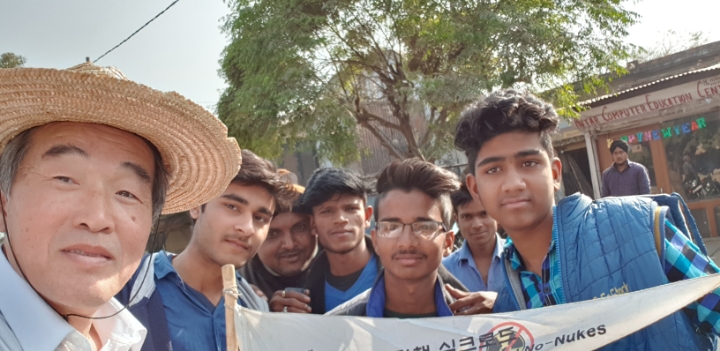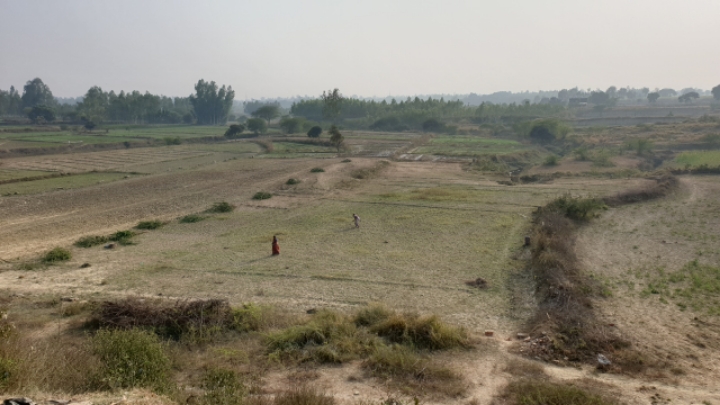 A typical scenery of rural area.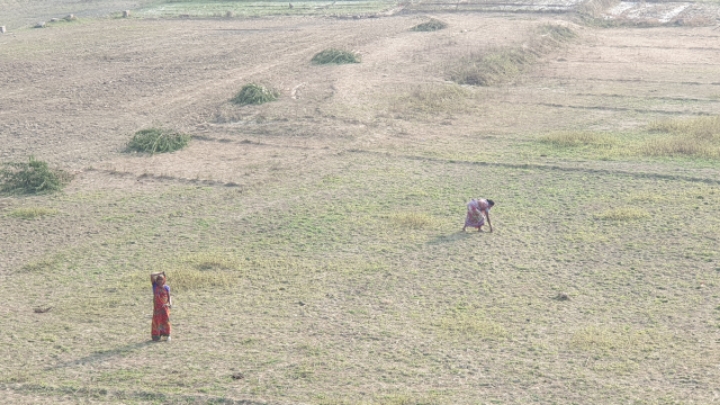 Women are working in the field.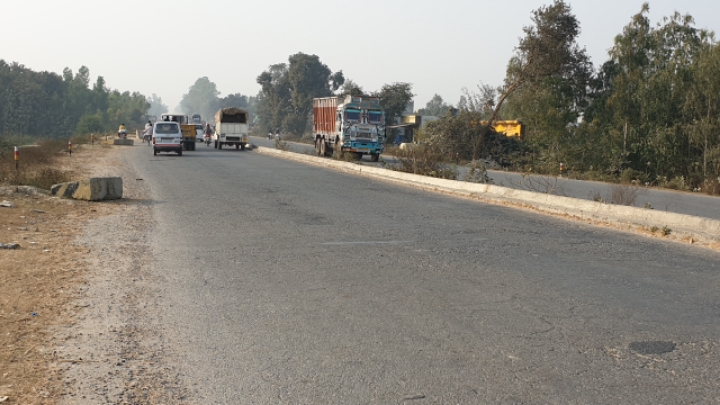 This is a wide road.
I will walk this road, national road 30, up to Bareilly 150 km apart.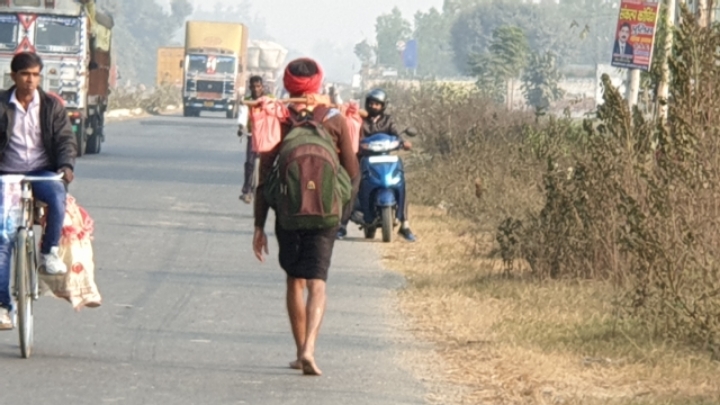 In busy street, I could see various kinds of appearances.
I saw a pilgrim with turban around his head.
This is the first time that I see an Indian pilgrim.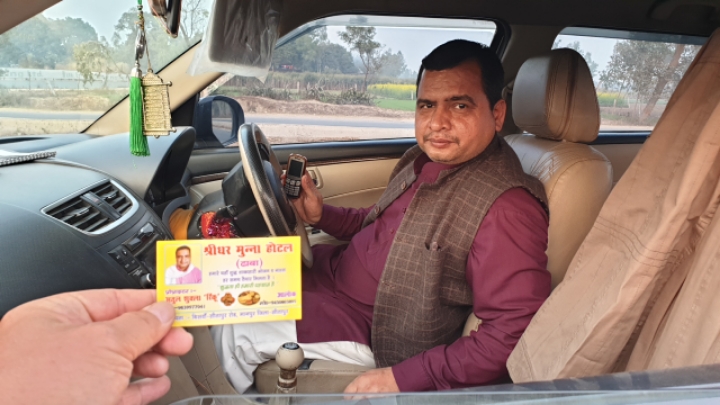 The owner of the restaurant who met me yesterday and offered me a nice meal, saw me and stopped his car.
What a good karma! I took a picture with him and his name card in order to commemorate our relationship.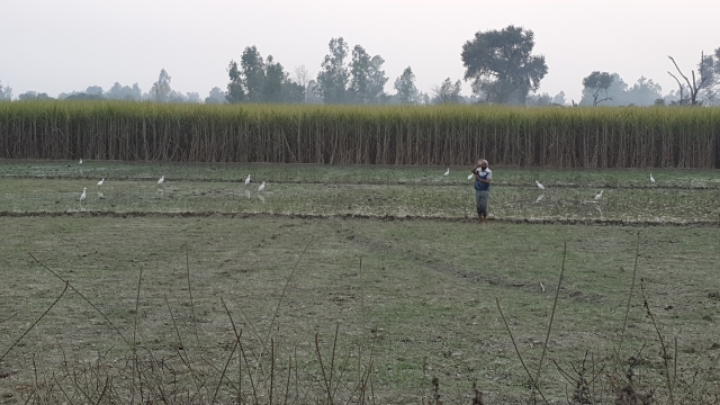 They irrigate rice paddies. The storks found waterway and looked for something to eat.
I wave hands and the farmer waves back in response.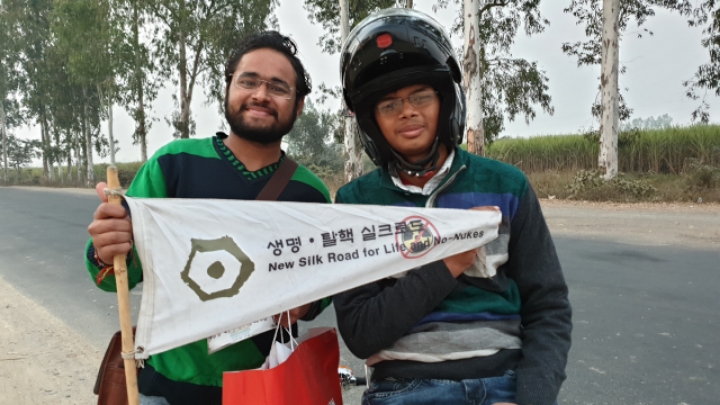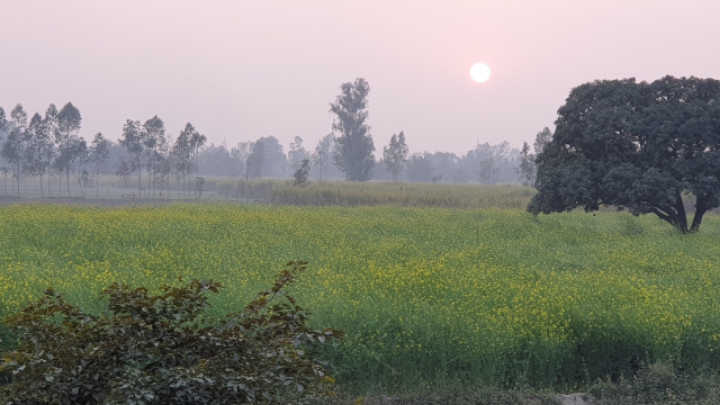 The sun set. I arrived at today's destination, a small village, late. It was dark and I could not find bus easily.
After a long wait, a bus came. But the bus driver missed me because of darkness.
In one hour, a van came and I could barely ride in a crowded vehicle.
I learned lessons from today's happening.
Finish one day's walking as early as possible. At least one hour before sunset.
Destination point is better to be a large village. In addition to distance, take consideration of the size of village as destination.
I wrote an article whose title was "Observe a recycling life of Indian farmers" in Media Today.
You can read my article at the address below.
---
---
Categories: 09-2. India, Course and Diary