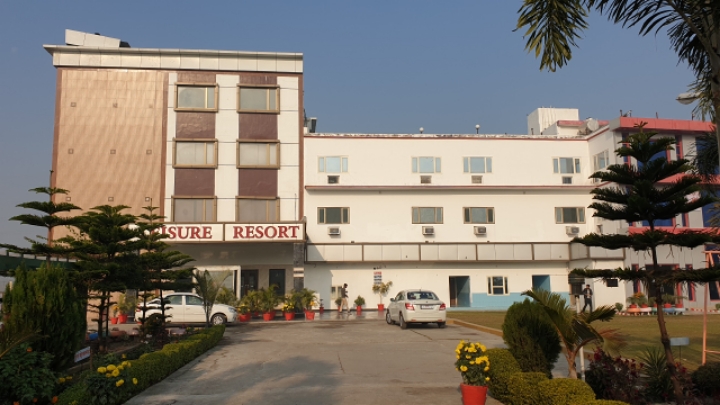 Unexpectedly, I stayed at top-level hotel for two days.
It cost me 3,500 rupee (about 60,000 won) including tax for one day.
Instead, I could sleep very well.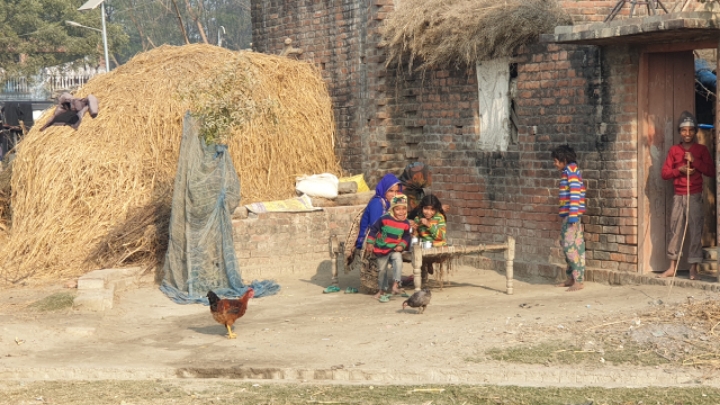 This is a typical appearance of Indian farm house.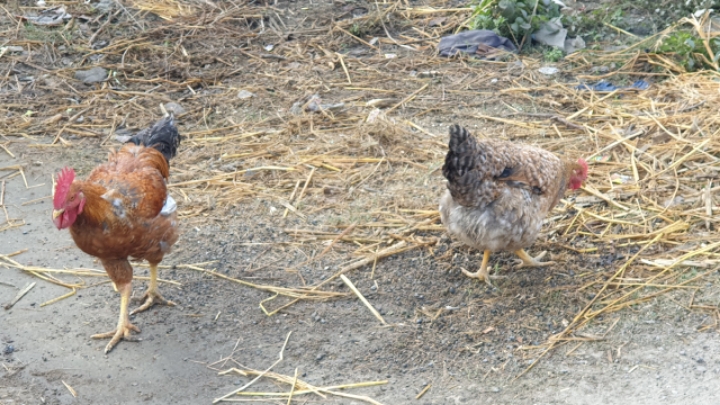 Hen and rooster look energetic.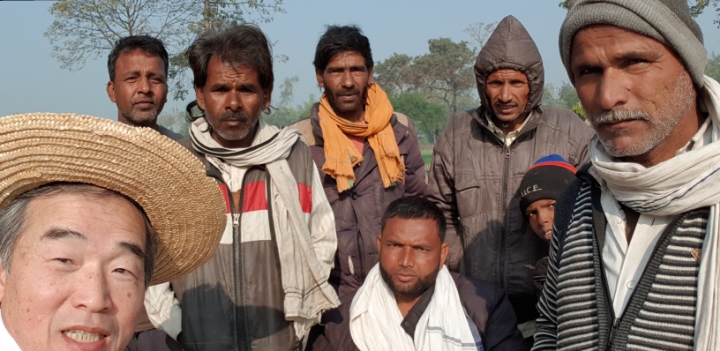 People show curiosity.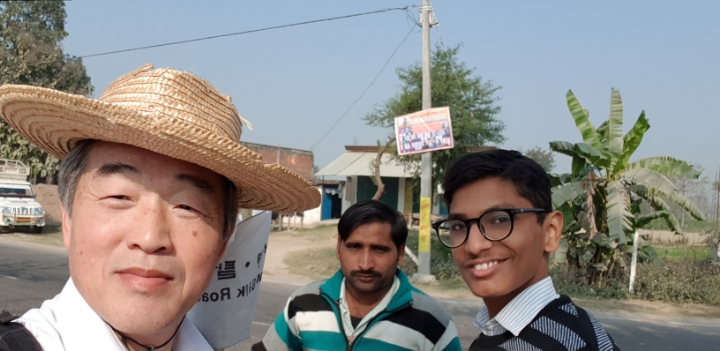 I am much satisfied.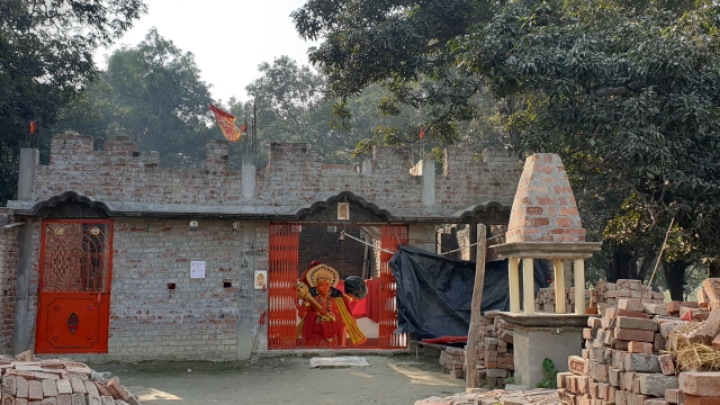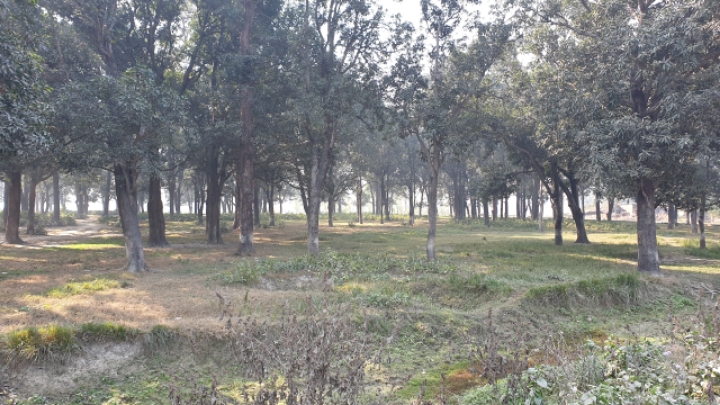 This is typical forest in rural area of India.
In hot summer, the foreset will proivde refreshing air.
The forest provides a shelter for old cattle.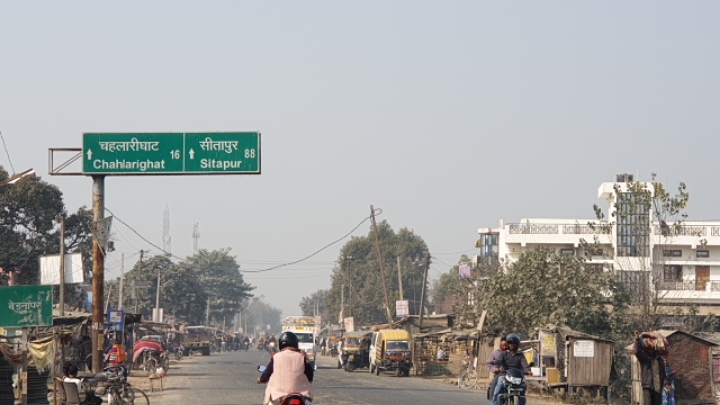 After crossing a big river, I entered Sitapur.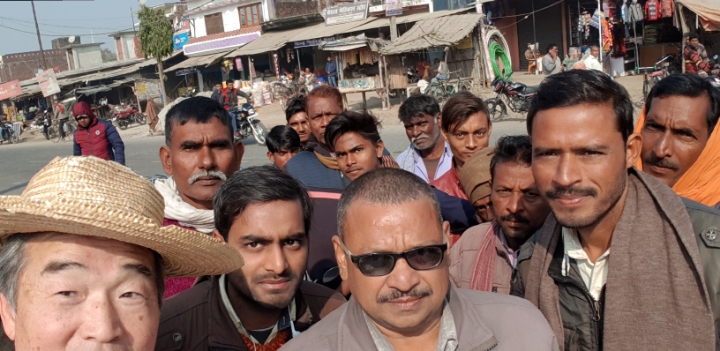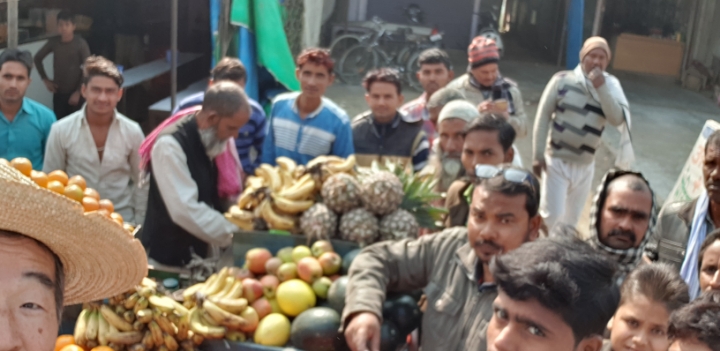 While I was standing for a cup of promegranate juice, curious youths approached to me.
Though I could not communicate with English, I handed out New Silk Road brochure.
Reading brochure, they understand New Silk Road.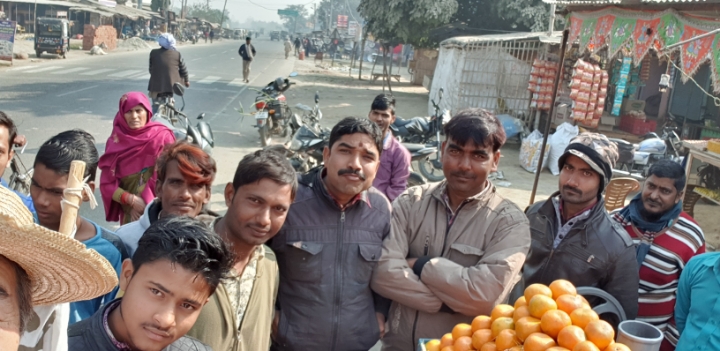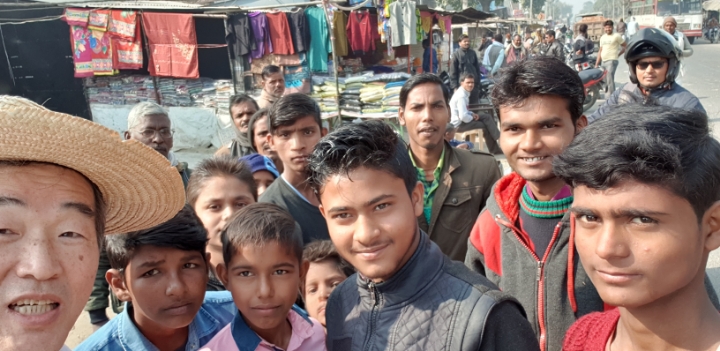 After adults, youths are gathering around me.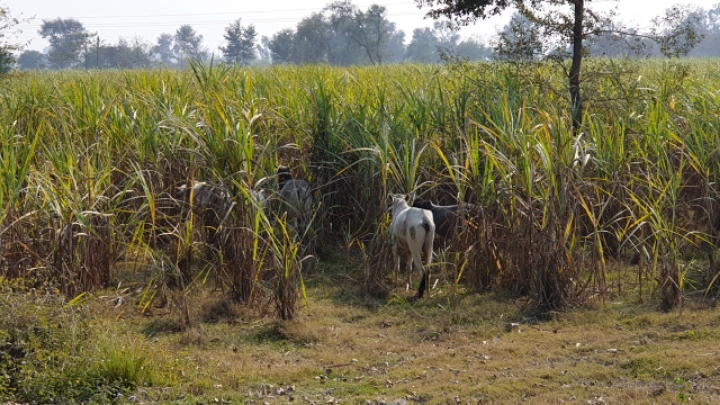 Cattle are resting in the field of sugar cane.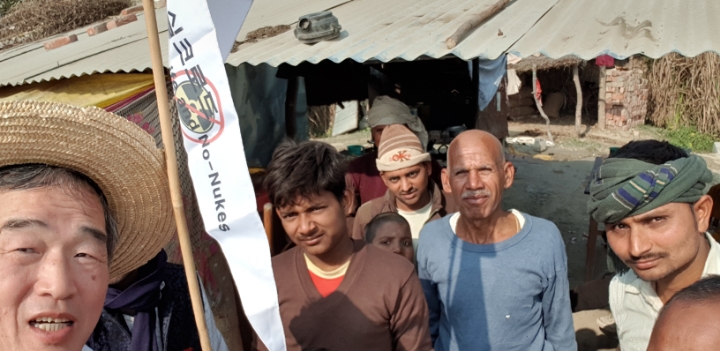 The news about my pilgrimage is going ahead of me.
The bald man in the picture invited me and served lunch to me.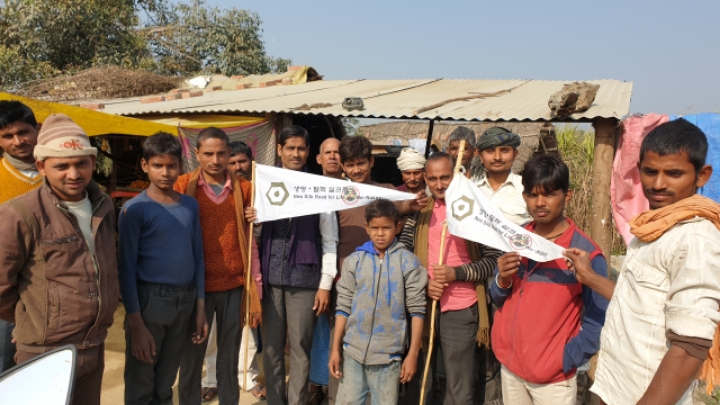 Among the crowd, there was a man who could speak English.
He understood my pilgrimage and explained New Silk Road in Hindu.
Everyone understood my pilgrimage. They expressed thanks by gesture and appearance.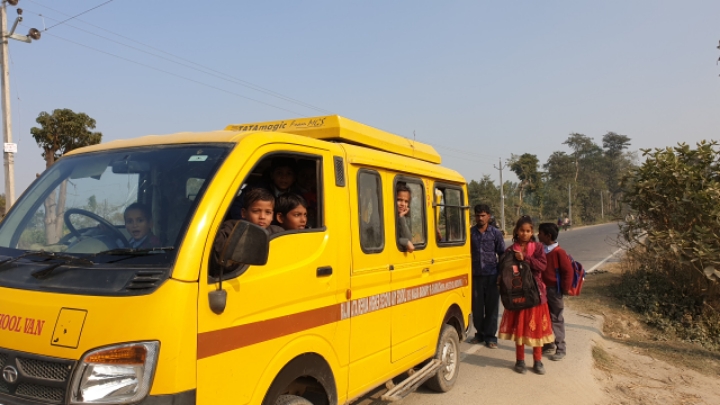 I handed out brochure even to kids.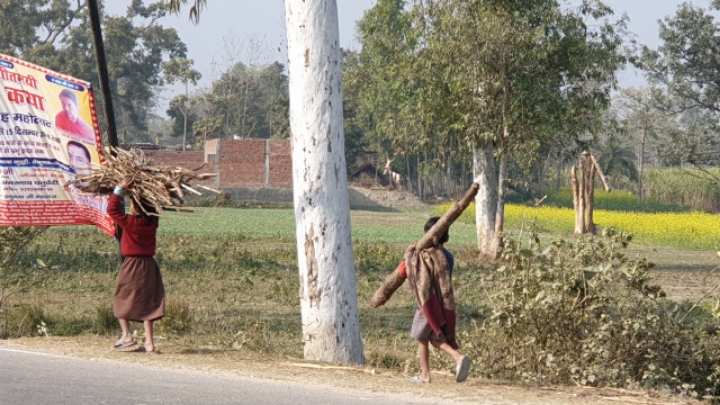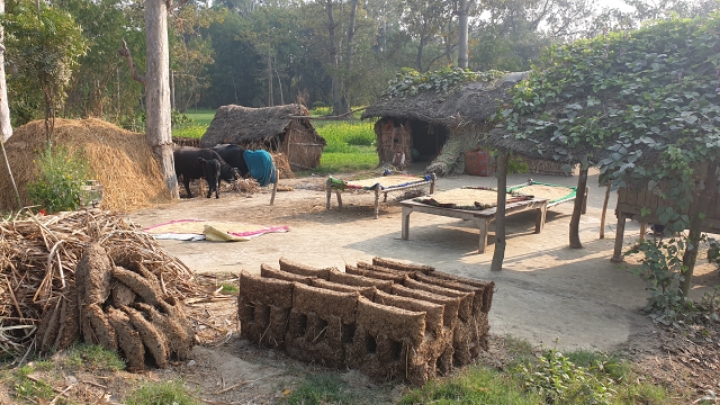 A typical appearance of farm house.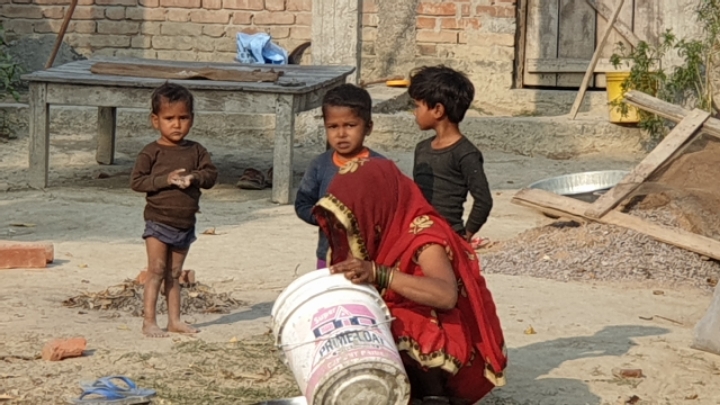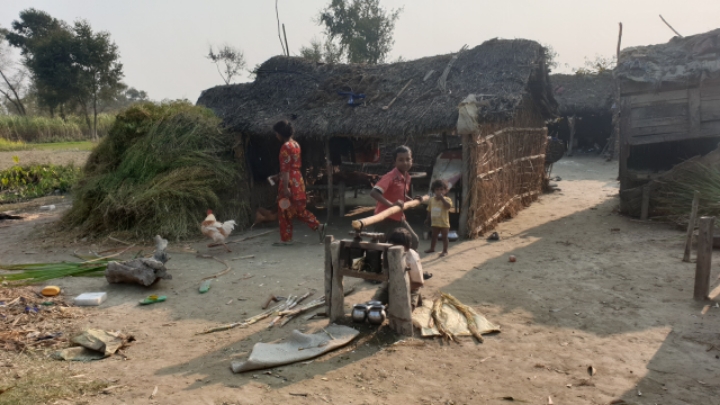 I found a farmer who was extracting sugar cane.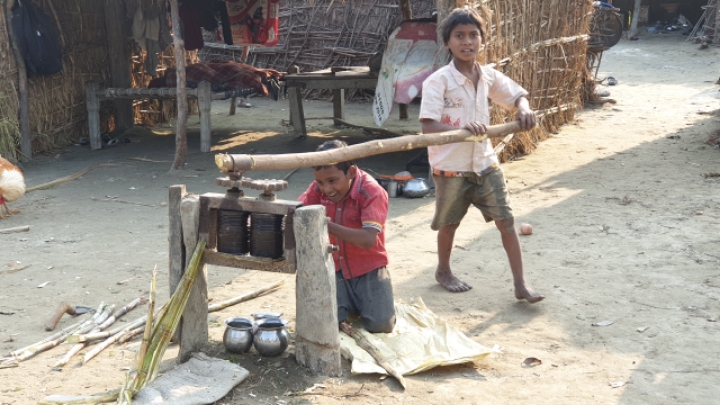 A boy is turning sugar cane machine.
I looked at him. He gave me a cup of sugar cane juice.
The taste was sweet and refreshing.
Tasting sugar cane juice was an extraordinary experience.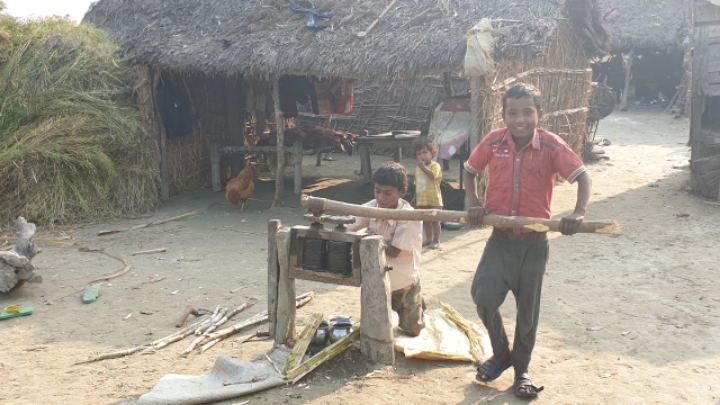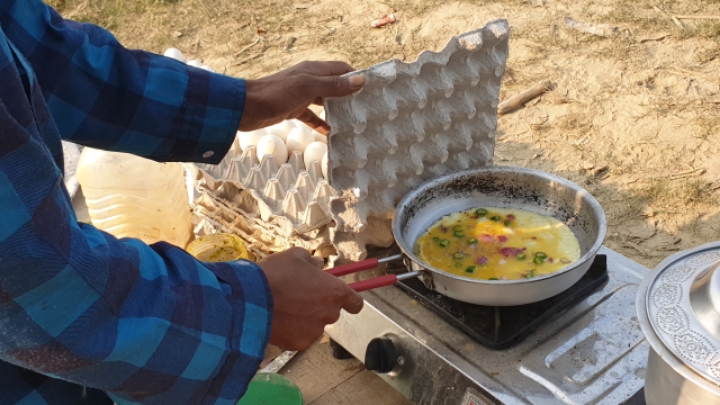 They sell egg and others as snack near school.
I ordered omelet instead of boiled egg.
I took pictures of cooking process.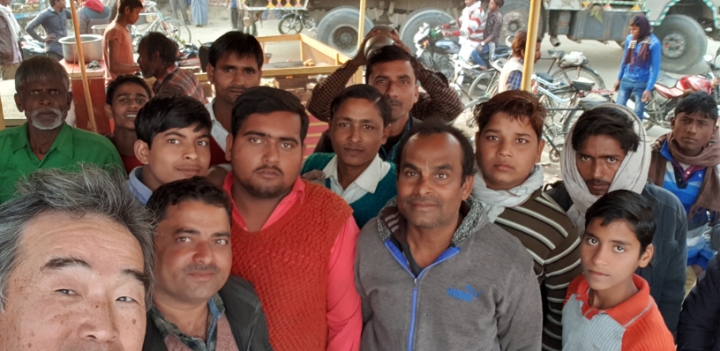 I walked 17 km today. The final destination was market place.
While I was drinking a cup of tea, curious people gathered around me.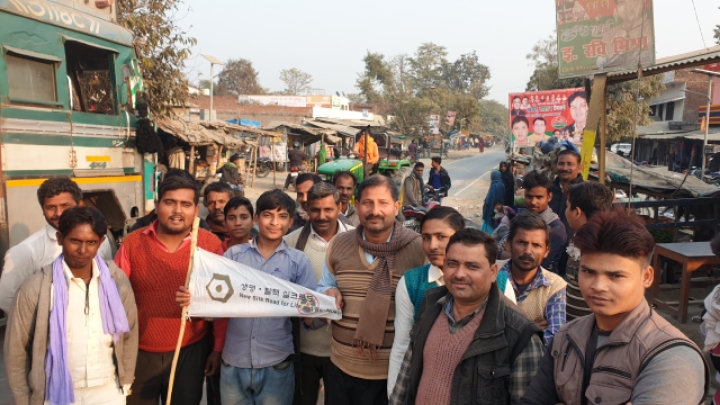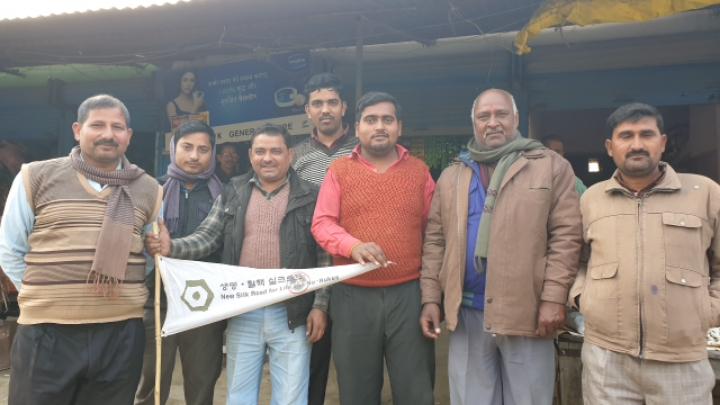 At last, a man who seemed to a head of the village invited me.
Even though they could not understand English, they all knew South Korea and Kim Jeong Eun in the north.
They also understood the words such as Calcutta, Bodgaya, Gorakpur, Lumbini, Shravasti and 'vaital'
which means 'walking'.
As soon as they understand my pilgrimage, they rush to shake hands with me.
In addition, they gave me much food to eat.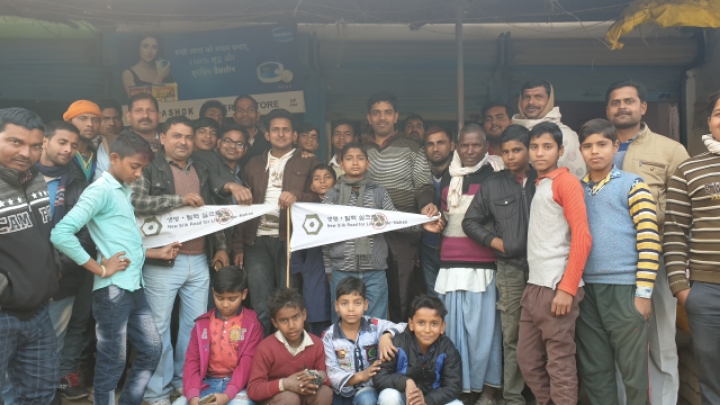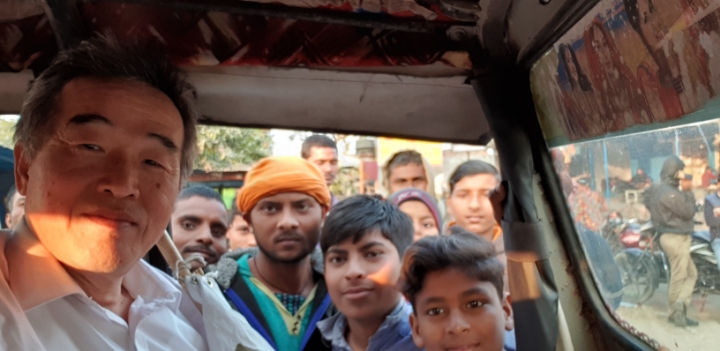 Children gathered to the departing bus.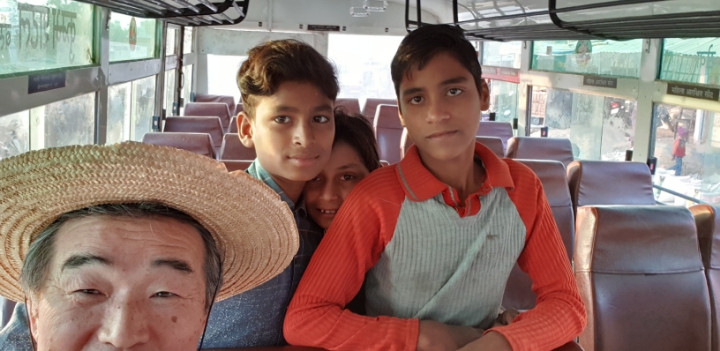 ---
---
Categories: 09-2. India, Course and Diary