According to my original plan, I was supposed to rest today.
But I walked today because of delayed shedule.
Tap water was not supplied at the hotel in Bahraichi where I planned to stay for 3 days.
The expense of one-day stay was 2000 rupee (34,000 won), which was relatively expensive.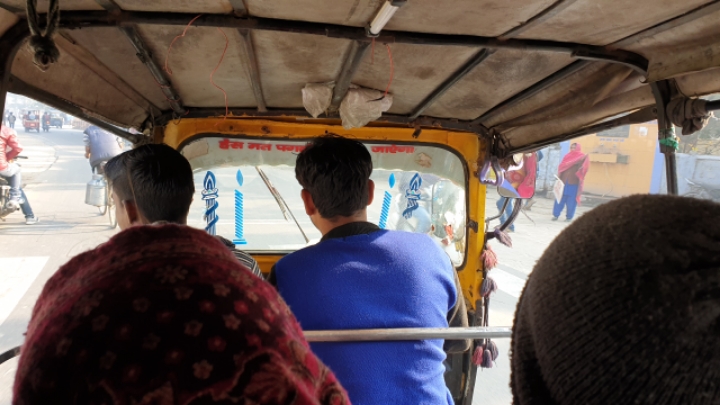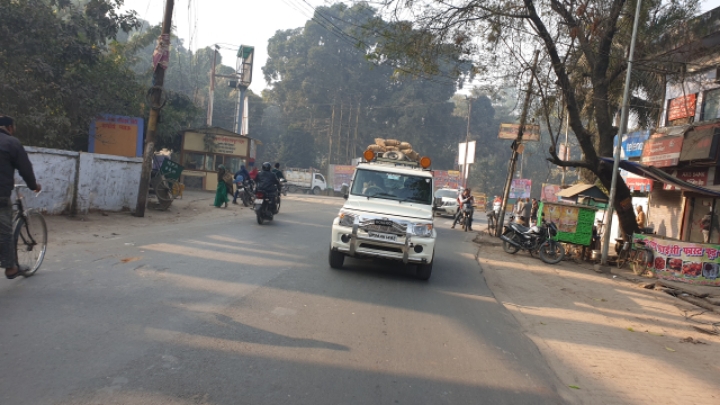 I had to ask refund for 2 days, and found another hotel which was located 5 km apart.
After moving the baggage to new hotel I returned to Gilaula, the last point of yesterday's pilgrimage.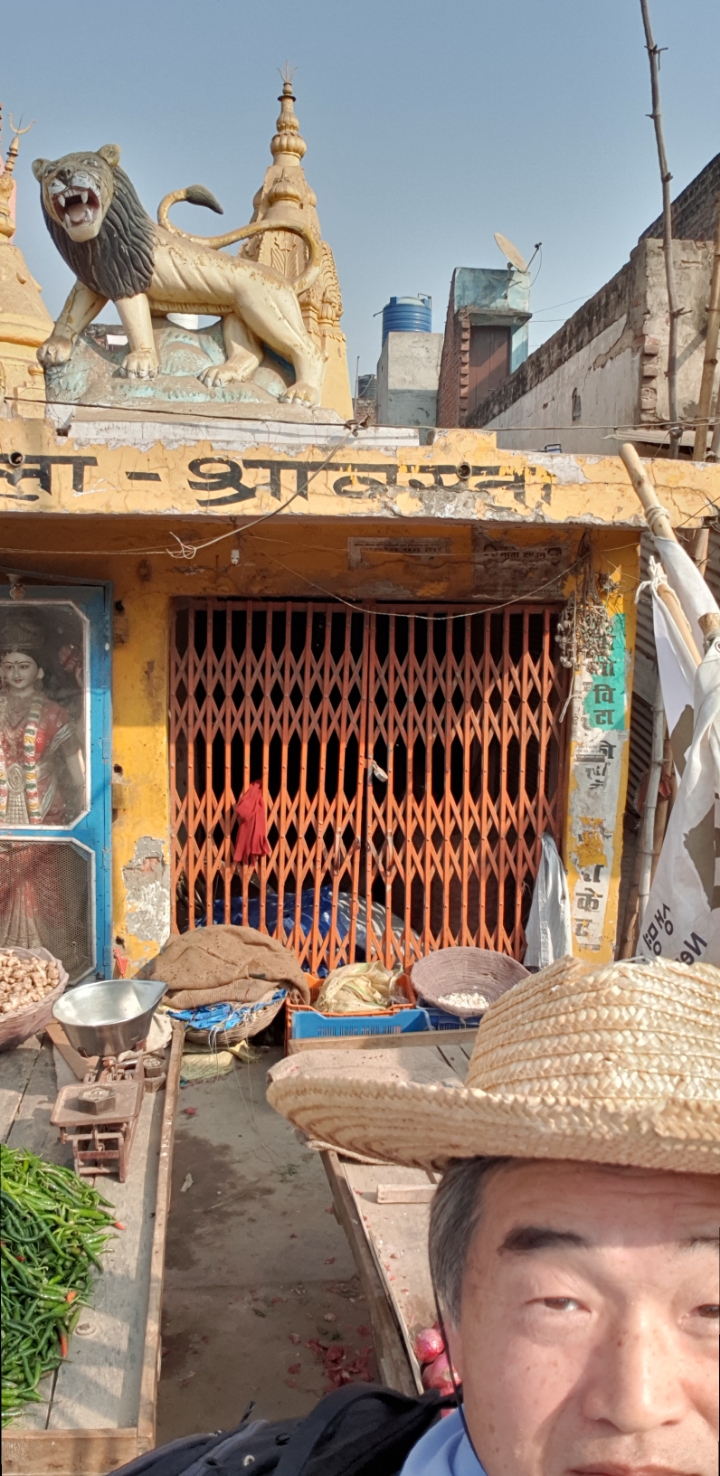 I started to walk at 10:30 forenoon.
I have to walk 25 km today.
I started to walk at the last point of yesterday's pilgrimage.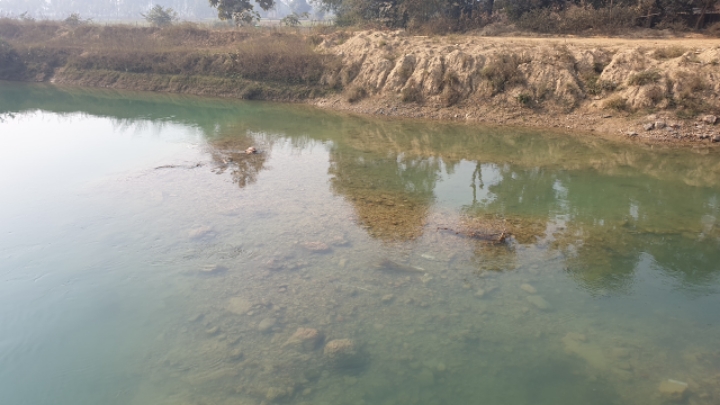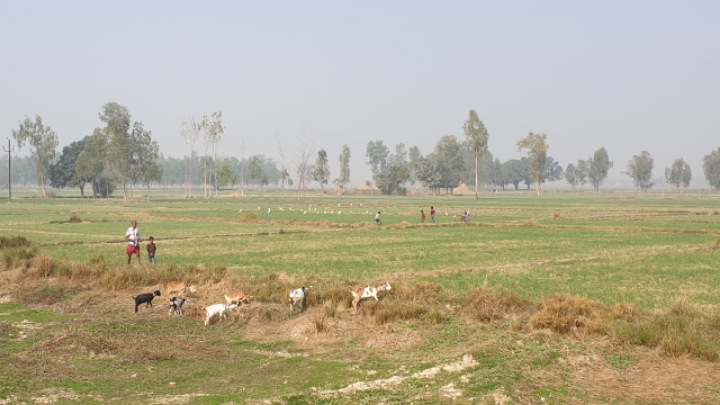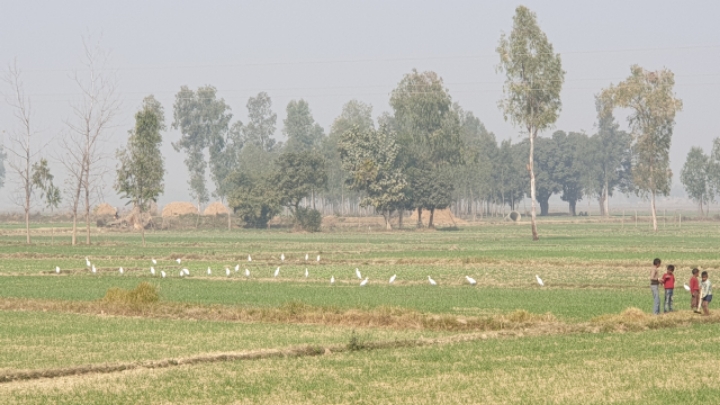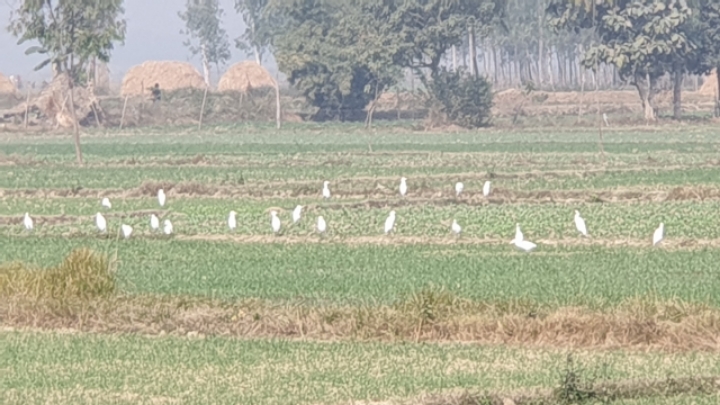 I found a herd of birds in this field.
How come? Why did they gather together?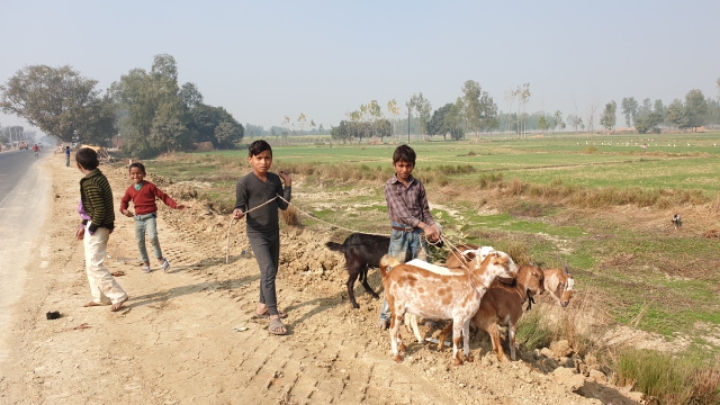 Boys are taking care of sheep.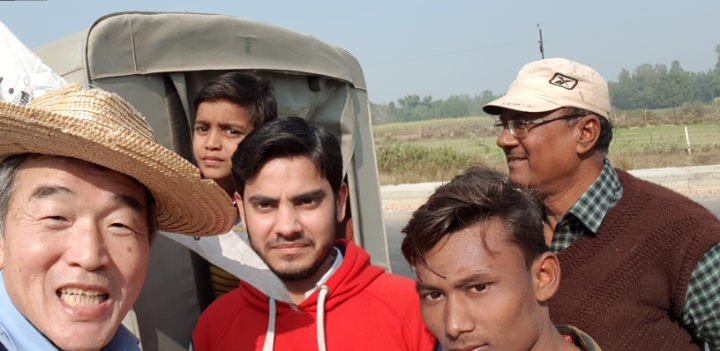 A youth with red cloth stopped his car and approached me.
He introduced himself as a cybernetic engineer, and asked me several question about Korea.
He saw the Silk Road map and he was struck with wonder.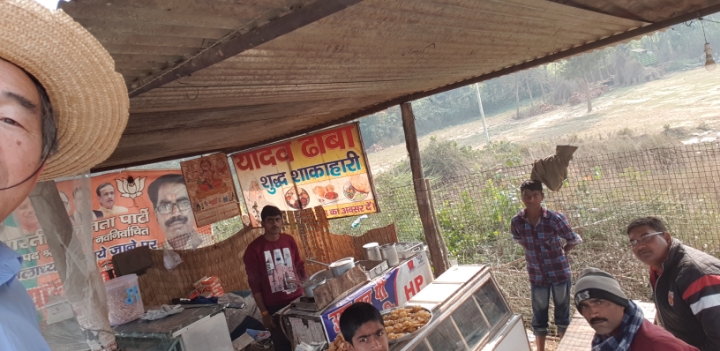 I had lunch at this restaurant.
It was vendor-type, but it was good enough.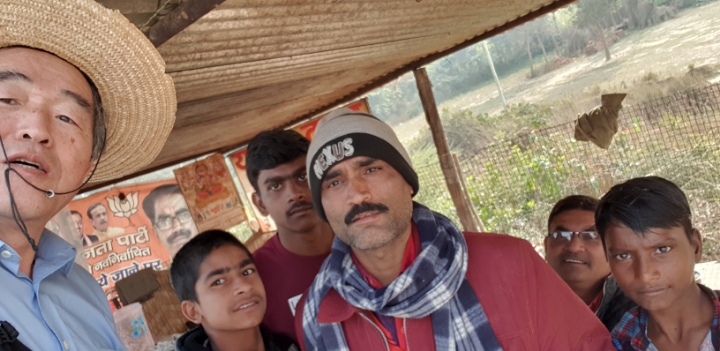 While I take lunch, people in the restaurant showed curiosity.
I took selfie with them.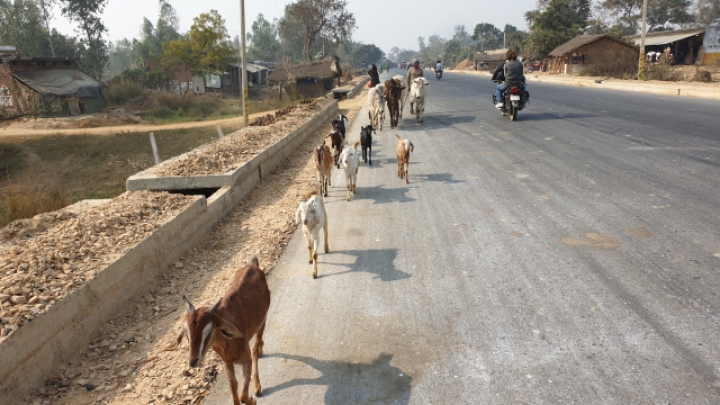 In India, they do not eat cattle and pig.
They eat sheep and chicken which make important source of income.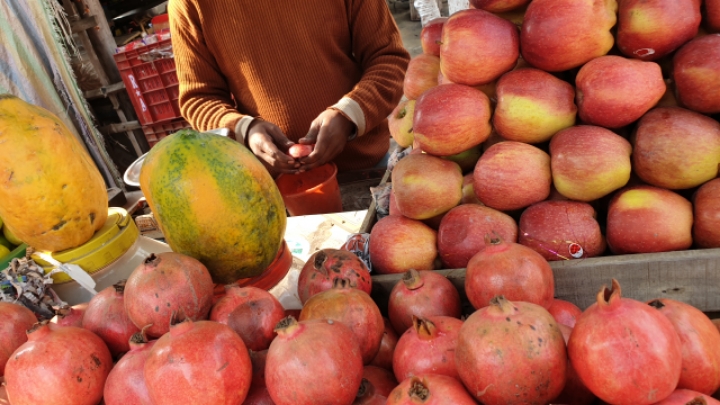 In India, pomegranates are very good and cheap.
I drink pomegranate juice frequently on the way.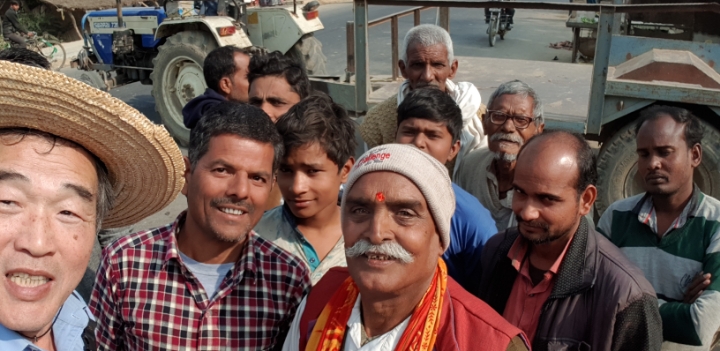 When I was passing by a village, people was waiting for me.
They heard about my pilgrimage in advance, and talked with me.
I realized that the earth-village is not just a word, but real.
Children are playing in the nature.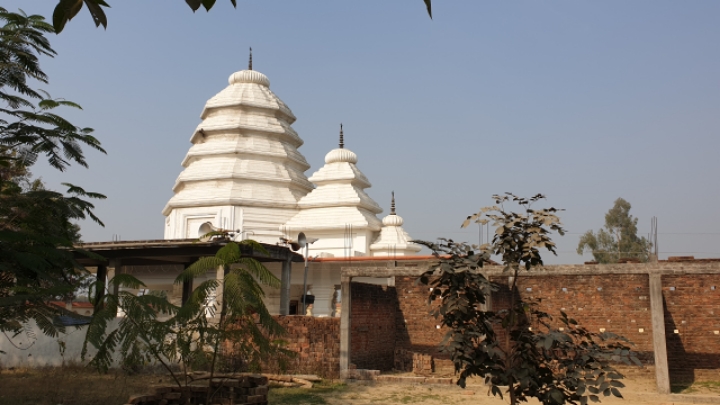 An elegant Hindu temple.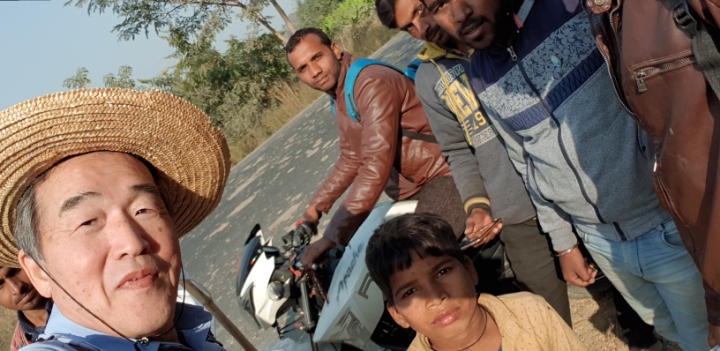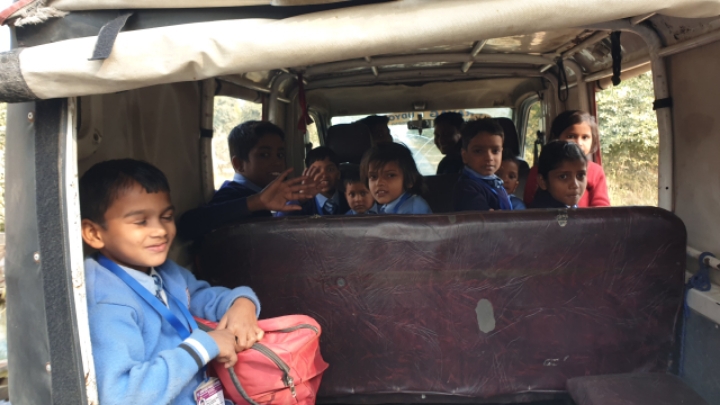 This kind of bus is used for transporting the students.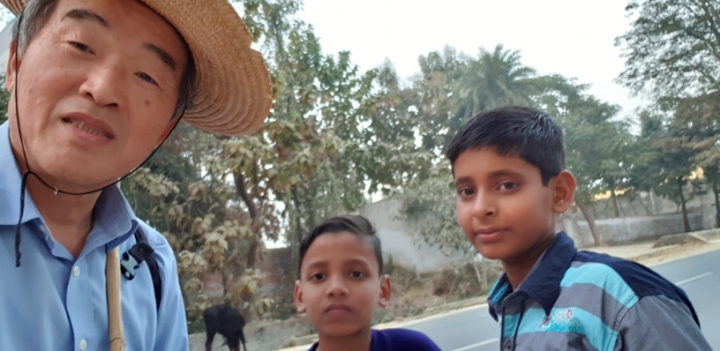 Curious boys walked with me.
I arrived at the hotel, today's destination, after dark.
Today I walked 27 km including the distance of changing hotel. It was a hard day.
---
---
Categories: 09-2. India, Course and Diary